So you want to make a change, and you're thinking about using digital signage in your business, whether as a menu board or something else!  Before you start making decisions about what kind of hardware you want, you have to gather some information.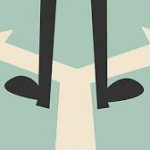 1. What do you want on the sign?  This is the most crucial part of the process. Most of the time, you want to be the information to be dynamic—that's the whole point of having digital signage in the first place; if you're just using a digital sign to display one static message, there's no point in switching to digital at all.  So gather some data, and figure out what you want to display. Figure out what you want to display, whether it's videos that display your company's successes, menus that shift throughout the day, or live feeds of information your employees should know about.
2. How many locations do you have, and how many are going digital?  When you speak with your digital signage provider, this is an essential piece of information. Are you starting with a pilot location (or a few) before you roll the signage out to all locations?  Do you have just one location? Determine how many of your locations you want to bring into the digital world, and how many signs you want at each of them.
3. What are your priorities?  Just like when you buy a new computer, you usually can't get absolutely everything you want for the price you'd like.  Sometimes you need to prioritize. Decide what you're willing to spend extra money on, and what you're not, and look at the options that your digital signage provider gives you.  As long as you're prepared to compromise, there will usually be a package that works for your needs and your budget!
4. Who's going to manage the content?  Failing to make this clear is one of the most frequent blunders that keep companies from getting the return on investment that they should.  If you don't know who is going to be in charge of getting new content onto the sign, new content creation is going to fall by the wayside, and customers are going to get bored.  Make sure someone's in charge of keeping the content fresh!
Switching to digital signage can mean great things for your company, but make sure you're prepared!