It happens all the time when you go to buy something online, over the phone or from something you see on TV. You know, when "you can get all this for $99.99." Well then tack on taxes, surcharges, shipping and handling (S&H) and next thing you know it is almost double. Then there are those "deals" that require credit checks. I probably don't have to tell you but if your report doesn't come back sparkling you won't be getting that car for a "low monthly payment of $199."  Depending on who you are dealing with, some of these factors can come in to play when looking to acquire a menu board, drive-thru or digital signage system.  In addition to the hidden fees, there are other things you should be on the look for and question.  I'll turn over the rock on all of this for you here.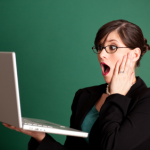 Shipping & Handling- Particularly when it comes to drive-thru menu boards, rates can get in to the several hundreds of dollars.  Depending on how many monitors or menu boards you have, costs here can also exceed a hundred dollars.
Taxes- We only collect tax in 9 states.  This differs from company to company.  Be sure to ask if this is applicable to you.  On larger projects, 8%+ of the total sale can add up in a hurry.
Design work- A lot of menu board companies include design in the cost of their system, however often times there is a breaking point.  What I mean is, for instance, you'll receive three layouts and will be charged for any thereafter.  You also have to be aware that you'll likely be charged for any clipping, cropping, shading, silhouetting, etc. of pictures.
Pictures- Every company has their own library of images from which they pull for layouts.  If these images do not meet your needs and you do not have your own to supply they'll have to be purchased from one of many royalty-free sites.  This is often a pass-through cost to the customer.
Hanging options- Ask about different hanging options and the price associated.  If digital signage needs to be ceiling suspended, it will cost more than a traditional wall mount.  A free standing drive-thru vs. a wall mounted unit may have some variance as well.
Speaker Post vs. Onboard Speaker/Mic- This is a "6 in one hand, half a dozen in the other" situation for us but we have seen scenarios where one is worth more than another.
Replacement costs- Traditional menu boards and drive-thrus are made up of a combination of full graphics, strips and digits.  When changes need to be made, nominal costs are associated with replacing the applicable graphic.  Find out what these fees look like beforehand.
Design Changes- Whether it is a menu board, drive-thru or digital, the time will come to reinvigorate the look of your current system.  Design time will have to be spent.  Some charge an hourly rate, some wrap it into the graphic or screen they are updating.  How does the company you are dealing with handle this?
Installation- Whether this quote comes from the menu board company themselves or a 3rd party, it must be taken in to consideration from a project budget perspective.  Especially in the instances of adding a drive-thru to an existing location that has never had one prior, this could be a sizable nut.
Monitors- Screens for your digital signage system are a fixed cost.  This area is particularly transparent because of the competition and online presence.  Margins are slim so you won't be able to beat companies up on these costs.  I suggest pricing screens before you get too far with your digital solution research to make sure it is palatable.
Network requirements- When you receive boiler plate list pricing for your digital signage solution be sure to reply with the specifics of your layout.  If the screens have some distance between them the cable pricing will increase.  Racks, splitters, amplifiers, etc can all take the pricing you received and ratchet it up.   
Have you been surprised by other hidden fees?  What have we missed?  Leave a comment below and share!  Or you can email us at info@origindisplays.com and we'll add it to this blog.  888-235-2579