It's very easy to be overwhelmed by the possibilities that Digital Display Signage offers to QSR management. Customers can be treated to colourful pictures of food, animations tied into advertising, or even cartoons to entertain children.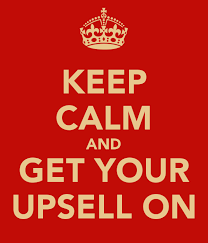 While all of this can be great, it is important to keep in mind that the reason you bought you Digital Display System in the first place was to increase your business's bottom line. Your goal must be to tailor a message that will resonate with your customers.
Your Many Customer Bases: Most QSRs have different customer bases during different times of day and at different days of the week. For example, early on weekday mornings, most of your customers might be people on the way to work who want coffee and a breakfast pastry. On Saturday evening, they might be youngsters starting or finishing a night out.
Dayparting – Presenting The Right Message At the Right Time: Because you can store multiple messages for your Digital Message Boards and change them with a click of your mouse or even from your smartphone, you can cater your message to each of your constituencies at just the right time. This is one of the greatest edges you gain through adopting Digital Menu Boards. The key to your success with this new technology is taking advantage of this new capability.
Upselling The Quick And Easy Way: If your Digital Menus are interactive, you have a truly Golden Opportunity to upsell. Has the customer just punched in red-hot nachos? If so, why not program the digital Menu Signs to ask her if she wants a coke with that. She's very likely to say yes, and you just increased your bottom line with absolutely no effort on your part.
Digital Display Systems are neat technology that you can really do a lot with. Some ideas will work right away, and others may take a little more thinking. But day-parting and up selling are sure-fire moneymakers. If you want to see fast returns on your investment, tackling these two great opportunities are definite no-brainers that you'll want to incorporate into your arsenal ASAP.
Origin Display Group | originmenuboards.com | origindigitalsignage.com | 888-235-2579
Gary Elinoff