Digital Restaurant Boards can do a lot more for a QSR than to merely tell the customers what's on today's menu. When properly configured and used to their full potential, your Digital Display System is a powerful selling tool, and it can it can have a profoundly positive effect on your establishment's bottom line.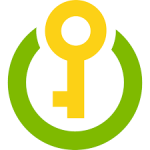 Flexibility – the key to profit!
The most important advantages come under the heading of instant changeability. Each Digital Menu Board can be changed at the push of a button, whether from your smartphone, your PC, or, for that matter, from the home office anywhere in the world. Better yet, the same software that controls your Digital Sign Boards is also intimately keyed into your POS system.
Think about what this can mean! Every change you want to make with an old-fashioned, painted signage system meant that you had to take the signs down, replace them or modify them by hand, or, worse yet, wait for the printer to get around to making the changes for you. Then, you have to hang the signs up again. And, if the printer made an error – more delays!
You now have the opportunity to INSTANTLY make price changes, and you don't have to measure the benefit of a price change against the hassle of initiating it. And, dayparting, or offering varied menus and pricing for different times of the day, becomes practical and a big booster to your bottom line.
But don't get too carried away…
A typical mistake that new converts to Digital Signage Solutions often make is going overboard on complexity – or trying to jam too much information on one Restaurant Menu Board. Try to keep in mind that your customers came in to satisfy their hunger for food, not for their hunger for knowledge. But even if you determine later that you were at first guilty of this faux pas, hey, these are digital signs, and you can correct your error with no more than the touch of a button.
Origin Display Group | originmenuboards.com | origindigitalsignage.com | 888-235-2579
Gary Elinoff