You spend many thousands of dollars making sure the décor of your QSR is finely tuned to creating just the right atmosphere to get your customers to come in and to make sure they keep on coming back.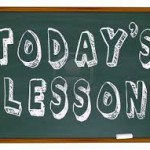 And, realising that your Digital Menu Board is the focus of your customers' attention and the single most important factor in encouraging them to spend their money, your Restaurant Menu Boards need to be at the very centre of your design efforts.
Maintain stylistic conformity- First and foremost, your boards' colour scheme and design style have to be in conformity with the rest of the décor of your QSR. You want to reinforce your business's brand identity, not to dilute it! Doing this provides the additional benefit of allowing your digital Menu Sign to blend in with its environment, so you customer isn't needlessly distracted and remains focused on the task of deciding which delicacy he'll choose from the menu, and NOT on the menu itself.
On as similar vein, don't give your customer too much to think about – besides food, that is. There is a temptation to provide animation, such as a cartoon depicting your corporate mascot consuming the special of the day. Cartoon characters are not paying customers, and they detract your customer's attention from where you want it exclusively directed, which is on their meal.
Make it easy for your customer- Size matters! The Menu Boards' fonts should be large enough so that anyone can easily read them. "Anyone" includes elderly customers who shouldn't be reminded of their failing eyesight when you want them concentration on their eating adventure, and it also includes those with weak reading comprehension who have difficulty with small fonts.
Finally, don't confuse your customer with too much detail. This is especially true for Drive-Through Menu Boards because the customer has to divide his attention between the car and deciding on what to eat. Keep your menu simple and to the point, but always make sure that, if you are offering a specially promoted meal or a limited time offer, that offer must be front and centre, boldly displayed at the centre of Digital Menu Board.
Origin Display Group | originmenuboards.com | origindigitalsignage.com | 888-235-2579
Gary Elinoff