Digital Menu Boards can adapt to changing circumstances in many ways. The effect will be faster service, greater throughput, and more sales.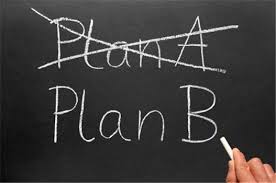 Adapting to weather changes. There's no doubt about it, your customers' tastes in food will vary with the weather. Cold drinks and salads will be preferred on warm days, while heartier fare and warm drinks like hot chocolate will be favorites when it's cold. No, it isn't magic! The Digital Display System can be programmed to respond to local weather reporting on the internet, or management can make the call from a controller based on a laptop or even a smartphone.
Responding to Local Conditions.  Did you prepare too much of an item that doesn't do well when not immediately consumed, such as fried chicken or Asian fare? Your Digital Display System might be able to help. You can effortlessly make an immediate change to the Digital Menu Board, promoting the item more prominently, and your customers will, literally, eat your problem up.
Did the local sports team just win a game? – Then you can be a winner, too. With a click of a mouse, your digital Menu Signs can not only tout the Victor but can also offer meal specials linked to the great event.
Dayparting. Like everyone else, your customers prefer different food items at different times of day, so why clutter up your Digital Signage Displays with breakfast in the evening and dinner items early in the morning? A cluttered menu causes confusion, wastes time, creates long lines and slows your throughput, and with Digital menu Board, you can really speed ordering up.
Interfacing with your Customers' Smartphones. Modern-day QSR customers live their lives on their smartphones, and Digital Signage Displays can be programmed to interface with them. What better way to get inside your customer's head! If a customer routinely orders the same item, then that item can be suggested to her, only with enhancements. Does she order a hamburger and a cola? Then why not offer a hamburger special, with a special discount for the first time to get the ball rolling. What a great way to change a customer's eating habits, and to improve your bottom line!
Origin Display Group | originmenuboards.com | origindigitalsignage.com | 888-235-2579
Gary Elinoff