On the most basic level, Digital Menu Boards are like oversize, over-tough computer screens. The very first thing that QSR management will take advantage of is the fact that it's so easy to change the message.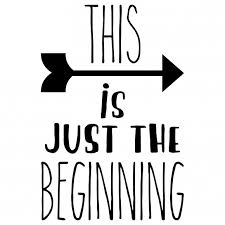 No trips to the printer, no climbing up ladders and no doing it all over again when you need to change the menu. And it's all from your laptop, or even from your smartphone. But that's just the beginning.

Your message can be effortlessly changed, and the opportunity that management will be certain to take advantage of next will be dayparting – different message mornings, nights and weekends. Your customer's taste won't just change with the time of day, those tastes will also change with the weather. When winter winds blow, Digital Display Signage can change the emphasis from salads and lemonade to hot cocoa and hotter chili. And still another basic benefit – when you change prices in your POS system, they also change in your Digital Menu Boards, all with no further effort on your part no possibility of mix-up or error.
How tired are you and your staff of apologizing to your customers because that chili burger special on your menu isn't available because you ran out? Well, with Digital Menu Boards, you won't have to, because as soon as it's gone in the kitchen, it can be removed from your Digital Menu Sign, again with nothing more than a click of the mouse.
You Can Add Some Entertainment. This can be especially useful if your line backs up and there is a long wait line. Nothing gets people's minds off of how long they're waiting in line than keeping them amused. Animation works great for this, and here too, you can cut the content to what works best for that segment of your customer base that patronizes your QSR on any given time.
 The main thing to keep in mind is that despite the marvels of Digital Signage Displays, the reason you bought your Digital Signs is to speed up the ordering process and to help you sell more food to your customers. If you allow your message to get too cluttered, the line will slow as customers try to absorb the information, when what you really want them to be absorbing is food. It's not a good idea to fill in every inch of the board, so even if it seems a bit counter-intuitive, do leave some white space.
Origin Display Group | originmenuboards.com | origindigitalsignage.com | 888-235-2579
Gary Elinoff