Digital Menu Boards are so easy to Change. Whether it's a new product, a new pricing strategy or a new marketing campaign, making the adjustment is as easy as a making a few mouse clicks on your PC or punching up an app on your smartphone.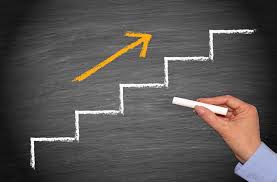 No more climbing up ladders to remove old painted signs and no more endless back-and-forth with the print shop.
Coordination with Advertising. Your Restaurant Menu Boards can display the same images, characterizations and videos that appear on your TV or internet advertising. The same message twice makes a powerful impression on your customers' buying choices. And, the complete and instantaneous control you'll enjoy make it far less likely that an outdated message will survive no matter how much under the gun local management may be, because the message company wide is controlled by – YOU.
Localization of your Message.  If the day is hot, you can highlight cold smoothies, and if it turns chilly, you can swiftly change the emphasis to hot chocolate. Did the local team win? It's easy to use your Digital Display system to share the joy, and happy customers are hungry customers.
Comply with Government Requirements with less Pain. New calorie counts or changes in labeling requirements?  With a centrally controlled Digital Display System, you can candle it once, from a central location, and free up your local management and staff to do what their real jobs are – serving good food in a clean and inviting environment to happy customers.
Stand Out from the Crowd. Try out new marketing ideas at your leisure and experiment, find out what works best with your customers at you locations for your bottom line. It can't be stated often enough, with Digital Signage Displays, the cost to experiment is zero, because there are no printing costs, no time installing new signs, and no lawsuits when employees fall off ladders. You are free to innovate, try out new ideas and explore and no cost other than your creatively spent time.
Origin Display Group | originmenuboards.com | origindigitalsignage.com | 888-235-2579
Gary Elinoff