Digital Menu Boards are becoming more and more widespread, and are now the hallmark of forward-thinking, progressive QSR management.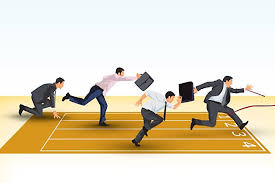 The fact that they are visually striking and attractive to your customers is only the beginning because your marketing efforts will gain a powerful edge with a modern, up-to-date Digital Display System.
You can update your menu instantly. Even the slightest changes to old-fashioned, printed or painted Menu Signs are major hassles. Communication with the printers is necessary, and even after you settle on what you want and reconcile that with what they can do, there is still the inevitable delay until the new sign is delivered. The unpleasant task of taking down the old sign and putting up the new one is next.
With modern Digital Display Signage, making changes only takes a few keystrokes on your laptop. And, you don't have to agonize about getting it perfect the first time, because, once again, the cost of making changes is – Nothing.
Marketing geographically. You may be responsible for more than one restaurant, and what works in one neighborhood, one city, or even in a large segment of the country may not be exactly the right solution elsewhere. No problem with Digital Displays. You can implement changes to your menus in one subset of your operations, however, you define them, and leave all others untouched – or you can change everything all at once in each and every location. The choice is entirely up to you.
Marketing by time. One of the most intractable problems with old-fashioned printed or painted signs is that you can't easily remove that breakfast menu when breakfast is no longer served. Customers will see something like "bacon and eggs", and become sadly disappointed when they aren't available later in the day. Not a problem with digital menu boards, because with a few keystrokes, the lunch menu replaces the breakfast menu. Later still, the dinner menu or the late-night menu is displayed.
Digital Signage gives you complete control of your message. You don't have to compromise, but you can focus completely on what works best by region, by time and you can do so instantly. Your customers will be happier, your staff will deal with less confusion and fewer complaints, and the result will be greater revenues and profit.
Origin Display Group | originmenuboards.com | origindigitalsignage.com | 888-235-2579
Gary Elinoff