If you've bought Digital Menu Board for your QSR, congratulations, you've already taken a great first step. Digital Signage is sleek, modern and as new as today, and they'll have the positive effect on your revenue flows even if you do nothing other than replacing your tired, old and outdated painted and printed signs.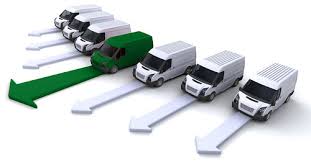 But you have the opportunity to do so much more.
Consistent Branding means that you want to send the same message everywhere because repetition is the key to sales effectiveness. Do you advertise in print, on TV or at public events? Then make sure that you bring that message home consistently on both you inside and outdoor Digital Signage, whether that message is a phrase, a picture or an animation.
What am I trying to Sell? It varies with the time of day, and with flexible Digital Displays, your message can reflect it. Why try to push pizza at 6 am, when with a few clicks on your laptop, you can change your Digital Menu Boards to display breakfast specials in the morning, dinner specials later on, and later still late-night snacks for the free-spending nighttime crowd? Finally, with digital menus, you can fine-tune the message with the precision of a laser beam!
Videos for fun and for Information. Yes, with a modern digital display system, you can not only display menu items along with pictures and prices, but you can also display videos. The videos can be pure entertainment, and studies show that they can serve to make a five-minute wait seem like a three-minute wait to your hungry, time-limited customers. And who says that these videos can't be informative as well as fun? Videos are a great way to introduce your customers to that great new line of Asian or Mexican dishes you're now introducing, and if the video is fast, funny and entertaining, your customers won't even realize it's a commercial!
Origin Display Group | originmenuboards.com | origindigitalsignage.com | 888-235-2579
Gary Elinoff