Establishing a Drive-Thru lane for a QSR is no small thing. It must be carefully planned, and yes, it will require a significant monetary outlay. There are many details to be considered, not the least of which are local and state regulations.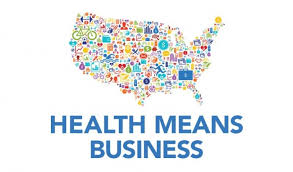 And all the while, you can't allow yourself to get so caught up in the technology and the artistry that you lose track of what your real goal is here, and that is, always, to increase your establishment' s bottom line.
Digital Menu Boards – The Key to Drive-Thru Success
Outdoor Digital Menu Boards do so many things for a QSR, and presenting your menu is only one facet. They are like beacons, guiding lights serving to entice even those who aren't already your customers on your premises.
And that's only the beginning. Because drive-thru digital signage makes it easier for your customer to read the menu, it will make it easier to decide what to order. That will speed up the progress of customers thru the drive-thru lanes, which will mean happier customers, and also a happier you because serving more customers faster will increase your bottom line.
It's Never Too Late to add Drive-Thru Digital Signage to your Drive-Thru Lanes
While establishing your physical drive-thru lane itself is difficult, adding Digital Display Signage isn't. One of the hallmarks of Digital Display Systems is their versatility.
You may decide that you want to really speed things up by allowing customers to interface with your staff before they arrive at the cashier. You can actually set aside a portion of your Digital Sign Board as a touch screen area where drive-through customers can key in their orders. In that case, you need to position the Drive-Thru Menu Board close enough to the vehicles' pathway for easier customer access.
An alternative is the use of speaker post thru which a customer can communicate with your kitchen staff. This is a great alternative if you don't want to give up any area on your drive-thru Menu Board.
Origin Display Group | originmenuboards.com | origindigitalsignage.com | 888-235-2579
Gary Elinoff