Modern Americans just hate to wait, and they won't tolerate it, but if people are entertained while they are waiting, it's a proven fact that a four-minute wait time will feel like a three-minute wait time, and frustration goes down accordingly!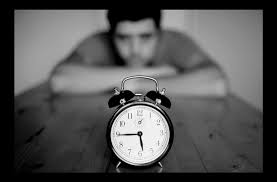 Entertainment is just one of the many things that smart QSR owners who employ Digital Signage Displays can provide for their customers. The entertainment can be cartoons, local news, hometown sports, or anything that fits in with your customer base.
The Entertainment can also reinforce your advertising message. If you advertise on the radio, TV, or the internet, here's an opportunity to reinforce that entertaining message by displaying it again to your customers when they are moments away from ordering. If their mouths watered when they saw that cheesy burrito or that luscious bacon-hamburger on TV, seeing the same clever message again while they are also being bombarded by irresistible cooking aromas will seal the deal and have 'em reaching for their wallets.
Digital Ordering Kiosks – a Natural Partner for Digital Menu Boards. They can help boost your sales in two ways, and here's how. Study after study has proven that customers prefer a simple, unclogged menu, but how can you still display all the many wells thought out options you've so artfully crafted with less verbiage?
When you've deployed digital ordering kiosks, your digital menu boards can be, essentially, tables of content. Hamburgers, Pizza, Burritos, and all of your menu headings can be listed in a clear, easy to read manner. The kiosk handles the details. Point and click to a hamburger, and all of your burger choices pop up. After Ms. Customer makes her choice, the kiosk will ask if she wants to order a drink. If she says yes, it can then ask if she wants to make it a special.
A Snack turns into a Meal, with no extra effort on your part. And that's only the first of the digital kiosk's benefit. The second is that this is all done with no human contact between your staff and the customer. And, you can even have the option for the customer to pay at the kiosk, either with cash, debit card, or, better yet, with a smartphone app – just the way modern millennial customers like it.
Less work for your staff, a happier customer, and increased revenues, all made possible through a modern Digital Signage System.
Origin Display Group | originmenuboards.com | origindigitalsignage.com | 888-235-2579
Gary Elinoff