So many choices, and so little time in which to make them. That's the dilemma facing the QSR drive-thru customer, so much so that the question "May I please have your order?" often draws a blank stare.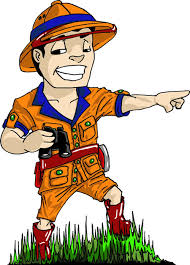 One possible solution is the positioning of pre-sell menu boards located at strategic points on the customer vehicles journey from the top of the cue to the drive-thru window. And, if you employ digital pre-sell menu boards, you can not only help to prevent customer panic but guide that customer's choice of meal.
Pre-sell Menu Boards – Helping Your Customer
Drive-thru customers are busy customers, even at mealtime. They have to concentrate not only on safely driving their cars, but they may also have a load of kids to ride herd on, and there is always the ubiquitous smartphone demanding her attention. That's why a pre-sell board can be so useful to them, and to you. Here, you can cut through all the complications and offer a few combo specials that are sure to please. Simply choose the items that are your best sellers, and your customer will surely see something she likes, and rather than grinding through an entire menu and slowing down the queue, a quick decision can be made.
And that's not all! If you've made a wise choice and you've installed drive-thru menu boards, you can change the pre-sell message you present to your customers. Thus, the most appropriate choices are presented to Mr Customer, based on the time of day, the time of year, or even based on the day's weather. You can make the changes with a few keystrokes your laptop or from a smartphone app.
Vivid, Appetizing Pictures Speed Up the Process
Pictures make a quick impression on customers than words do, and the wise manager will always remember that the first word in Quick Service Restaurant is, of course – QUICK! Colourful, appetizing food photography is the key here, and when combined with large, clear print and concise descriptions, they will serve to keep that line moving and to keep your customers happy.
Origin Display Group | originmenuboards.com | origindigitalsignage.com | 888-235-2579
Gary Elinoff