When it comes to where to go for a meal or just for a bite, your customers have many choices, and one sure way you can make your establishment stand apart from all the rest is by employing drive-thru Digital Menu Boards.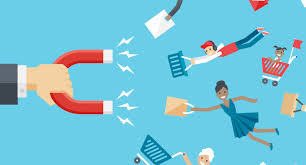 Visually attractive and impossible for potential customers to miss as they drive by, they're sleek, modern visual magnets, drawing in that young, tech-addicted crowd that's so vital to QSR success.
Keep your message relevant. As hard as it is to quickly an easily change messages on indoor Restaurant Menu Boards, it's even more difficult to do so outdoors. Staff members have to don outdoor clothing, climb ladders to reach the sign, pull it down, and reinstall the new one. That's just for when you make the change from the dinner menu to breakfast. It will have to be done again for lunch and then again for dinner. But that hassle is eliminated thru the use of outdoor Digital Signage Displays, because the message can be changed instantly at any time, right from a handy app contained in your laptop or smartphone.
The process is called day-parting, and it's even more important for your Drive-thru Menu Boards than it is for your indoor Menu Signs. Why? Because your customer is in her car, watching the road, her kids, and who knows what else. Even though the gang's all hungry and they want to eat, she only has half a moment to ponder your message, so it had better be right on target, showcasing meals relevant to whatever time of day it is right now.
Keep them entertained. Once they enter your drive-thru lane, you have a captive audience, and that's a great marketing opportunity for you. One of the greatest things about drive-thru Digital Signage is that you can display video images as well as print. Do you advertise on TV or on the web? What a great opportunity for you to repeat that message and drive it home, right at the point of sale!
Everybody hates to wait. But thru the adroit use of outdoor Digital Signage in your drive-thru lanes, you can make that wait seem shorter. The choices are limitless. You can set aside a small portion of your boards to display happy local news or sports. The result will be a happier customer, in better appetite now, and one who is more likely to return the next time hunger strikes.
Origin Display Group | originmenuboards.com | origindigitalsignage.com | 888-235-2579
Gary Elinoff