Digital Menu Boards can make your QSR run more smoothly, generate more revenue, and make the dining experience more fun for your customers, and more profitable for you. Here's how.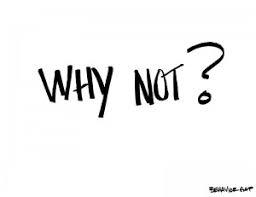 Nutritional Posting Requirements. Every restaurant's chain in the US is now required to post a calorie count for each menu item. A Digital System makes compliance easy. Thanks to the Digital Menu Board Software, it's easy to post the required information next to the menu choice itself. If the calorie-count changes, with a few clicks of your mouse you can report the change to your customers. No trips to the print shop, no waiting for the sign, and no troublesome trips up and down ladders to install the new sign are required.
Keep your Customers Happy. Digital Displays can display more than just your menu. You can post local sports news, animations and tie-ins to your advertising. Your customers will love it. And, It's a proven fact, content that engages your customers may not actually reduce wait time, but it will seem like it to your customers.
Upselling. Digital Signage has tied into your POS system. That means, among other things, that changes in prices are automatically displayed to your customers with no additional effort on your part. So, if your Digital Signage is interactive, you have an opportunity to incorporate upselling – here's how it works. If you customer opts for a taco, your system can ask your customer if he'd like the Mexican Special instead, complete with rice, beans, and a drink. Who could resist? So with no staff interaction whatsoever, you've sold a lot more food and garnered a lot more revenue.
Dayparting. If you still use old-fashioned printed and painted menus, changing your meal offerings is a constant source of problems. That "bacon and eggs" offering will still be visible to customers at 4:00 pm when it is no longer served. That can turn into a major disappointment for the customer who saw it and wants it. You or your staff will have to deal with a very unhappy diner. With digital menu boards, with a few clicks on a smartphone App, the breakfast menu is replaced with the dinner menu, and all that wasteful unhappiness is avoided.
So, what are you waiting for?
Origin Display Group | originmenuboards.com | origindigitalsignage.com | 888-235-2579