Utilising a Digital Display System is a sure-fire way to make day-to-day operations at your QSR run more smoothly. When you used printed and painted menus, they had to be replaced every time you changed prices.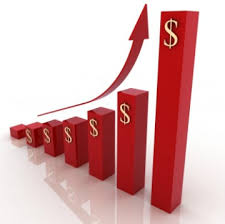 So inconvenient, so time-consuming, so prone to error and just so plain unpleasant that it may well have stopped you from changing prices as often as business conditions mandated.
Not anymore! A modern Digital Display System works hand-in-glove with your POS system. Change a price in the POS, and that price change is automatically reflected in all of your Digital Menu Boards.
Today's Customers Are in a Hurry!
It's a fact. The average customer loses patience, and fast when they have to wait more than three minutes for service at a QSR. One way to make sure that you don't exceed that limit, and your customers' patience, is by employing Digital Menu Boards.
As a prime example, if you've heavily advertised a new, mouth-watering special, you certainly don't want your customers, who are already sold on the deal, to waste precious time searching for it. You can use your Digital Signage System to display the item exactly where study after study says they'll be looking for it – right in the centre of the Menu Board.
Want to really speed things up? Then install a self-service kiosk. That way, once the customer knows what she wants, all she has to do get hit a few buttons to make her choices – just like using a smartphone, right smack in the middle of her comfort zone. Some self-service kiosks accept debit cards and some can even interact with smartphone-based payment systems. When she reaches the cashier, all she has to do is present the slip she gets from the kiosk and picks up her meal.
Upselling
Your cashiers may not be good at upselling, but your Digital Display System is. If the customer's ordered a burger, the system will suggest fries to go with it. If he goes with the fries, the system will ask if he wants to make it a special with a soda and other goodies. No doubt about it, a Digital Signage is a sure way to improve your cash flow and your bottom line.
Origin Display Group | originmenuboards.com | origindigitalsignage.com | 888-235-2579
Gary Elinoff