There are so many moneymaking, time-saving and customer-friendly strategies you can take advantage of if you employ a Digital Display System. Most of them would be difficult or impossible to implement without these flexible conveyances.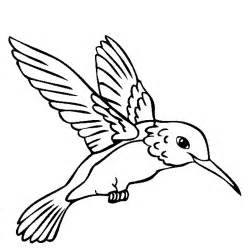 Let's take a look at just some of these great possibilities.
Limited Time Offers. What could possibly create more of a sense of anticipation – something wonderful is coming soon, but it will only be available for a short time! And, if your QSR employs Digital Signage, you can implement this time-proven strategy without a trip to the printers, and tripping off a ladder while attempting to change signage.
Will it increase your revenues? Ask McDonalds about their Shamrock Shakes! You don't have to be a multibillion-dollar, supranational corporation to make this work for you, too. Aside from oh so flexible Digital Menu Boards, all you'll need is just a touch of creativity.
Price Changes. Admit it. How many times have you avoided making a necessary and appropriate price change just because that with painted and printed signs it was just not worth the trouble? But now, with digital menu signs, the moment you feel that a price change can positively enhance your bottom line, you can make it instantly from an app on your smartphone or with a few taps on your laptop's keyboard.
Nutritional Requirements. What a pain in the neck! Not very many of your customers care – but the FDA sure does. But your Digital Menu Boards turn a major headache into the most minor of inconveniences. How? The sheer ease and convenience that digital display systems afford to this task like they do for so many others, that's how. Digital Signage Solutions will include a place for caloric info along with the entry for the item itself. And an enticing picture of your menu item, in all its dripping cheese glory and sizzling bacon beauty, will quickly detract your customers' attention away from unwanted detail and back to their taste buds' delight where it belongs.
And who knows, you might be surprised to learn how surprisingly low-calorie some of your menu items actually are. So will a whole new cadre of customers, too. And once they find out, you'll be even happier about how you can adjust certain of your menu item prices – UP!
Origin Display Group | originmenuboards.com | origindigitalsignage.com | 888-235-2579
Gary Elinoff