The good news is that you offer your customer so many great choices of what to eat. The bad news is that QSR throughput can slow down as customers make their minds up. The solution – your Restaurant Menu Boards. They must serve to direct your customers' attentions to your most profitable items and specials. But first, you have to get them step across your threshold.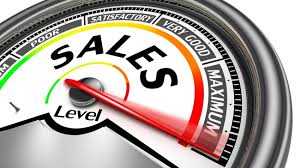 It all starts outside:
Your outdoor Digital Signage Displays are your most important calling card to the public. They need to grab passersby by their taste buds and irresistibly draw them into your establishment. Here's where you can go wild with animations, with dollops of cheese dripping over the sides of a hamburger and anything else that'll just grab 'em by the collar and pull 'em in. And, the best thing about Digital Display Signage is that you can change the message anytime you want. Have what works best on a weekday morning on weekday mornings, and what works best on Saturday Night on Saturday night.
The serious work begins when their inside:
The single most important thing to avoid is overwhelming your customers. The last thing you want is for your customers to be standing at the checkout counter scratching their heads while they read through a menu the size of a telephone book.
One way to achieve this is through interactive signage, especially when combined with interactive kiosks. Here, if a customer chooses a hamburger or cheeseburger, all the related choices, including daily specials, will pop up. Now, away from the physical checkout counter, the customer can make her choices. Then, when she reaches the counter, all she need do is give the cashier the reference slip the kiosk printed out, pay, and pick up her food, and enjoy her meal. No bunching up at checkout, and throughput soars!
Always keep in mind that on of the greatest advantages of Digital Signage is that you can change your menu whenever it's appropriate. For example, a menu that emphasises salads is appropriate on a sunny day when it's ninety degrees outside. A rainy night calls for other choices entirely.
Origin Display Group | originmenuboards.com | origindigitalsignage.com | 888-235-2579
Gary Elinoff