There are some very obvious advantages to being had when QSR's decide to incorporate Digital Signage. Changing your menu becomes so easy that dayparting, or offering different choices to your customers at different times of the day, becomes a practical option.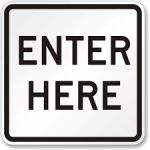 You can also offer different menus at different times of the week. And, because your POS System can be effortlessly tied into your Digital Display System, price changes can be accomplished with a push of a button.
But, all of this is only the beginning.
Connecting with your customers- In today's world, the majority of your customers will arrive at your portals with their smartphones on, and almost all are active on social media, and modern Digital Display Signage systems can be directly hooked into the major social media platforms. Each of these smartphone-wielding customers is the star of her own world of hundreds of local connections. It only takes a click of a button for your patron to let her world of friends, admirers and fans know where she's eating lunch, what she's eating and, most importantly, online access to your menu. The result is priceless online advertising for you at NO Cost.
The digital connection- Indeed, the process of digitisation doesn't end with your Restaurant Menu Boards. Rather, they're just the beginning. The digital system can be expanded into game stations for children, games that revolve around your restaurant, creating an opportunity to change a toddler into a lifelong customer.
For the surprisingly little money, you can have a Smartphone App built that will allow your customers to interface with your Digital Signage system from their phones. The Digital Menu Board itself can serve as a spur to your customers to activate the App and perhaps delve a little deeper into what to order with that burger or that taco. You can also arrange for online payment, so a shortage of cash won't force you the customer to skimp on his meal.
These possibilities need to be considered when you first specify your Digital Display System because not every system can accommodate all these possibilities. But, if your customers are members of the digital generation, there is no place that they are more at home than on their smartphones.
Origin Display Group | originmenuboards.com | origindigitalsignage.com | 888-235-2579
Gary Elinoff