People are in love with technology, especially the young. A whopping 40 percent of the critical age group for QSR restaurants, 18 to 44 year-olds, actually name technology as one of the factors they consider in their choice of where to dine.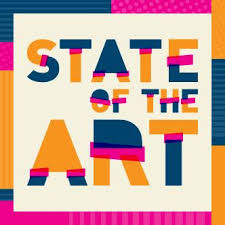 And what better way for a QSR to ooze technology than with a Digital Display System? And it's not just atmospherics. Digital Displays can do wonderful things for a QSR's bottom line.
Dynamic Menus. Have a price you'd like to change? Is an item temporarily unavailable, or are you debuting a new one? With an old-fashioned painted or printed menu, you'd have called the printers, wait for the printers to make the changes, climb up on a ladder to position the amended sign, and hope nobody falls off the ladder and initiates a Worker's Comp case. Not so with Digital Menu Boards. Change can be electronically initiated with a few keystrokes on a laptop or on a smartphone. And, if you have other locations across town or across the continent, you can have those changes appear on as many or as few of those locations as you choose.
Upselling on Steroids. Digital Signage can be interactive, so if a customer chooses to order two slices of pizza, the Digital Display System can easily be programmed to inform him that he can have a soda and a salad with his pizza for a small extra charge. With a painted or printed sign, it is very difficult to remove the offer even after you run out of those salads. With a digital display, the offer is effortlessly removed and perhaps replaced with an equally enticing Mexican burrito special.
Customers Live Digitally, and interactive Digital Menu Boards can live with them. After a customer finishes her interaction with the Digital Display System, it can issue a check. The customer presents that check to your cashier and pays, but with some systems, even that step is obviated because the customer can pay through an electronic payment smartphone app. Then all the customer has to do is present the receipt to your staff member, and moments later she receives her meal almost exclusively through the electronic interactions that today's customers overwhelmingly prefer.
Origin Display Group | originmenuboards.com | origindigitalsignage.com | 888-235-2579
Gary Elinoff