If your QSR has a drive through window, your Digital Menu Boards can serve a variety of functions at your drive-thru window. Perhaps the greatest service they can perform is to keep your customers happy as they wait in their cars to place their orders.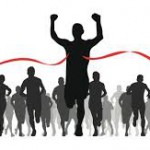 A great way to achieve this end to insert some artfully crafted animation to take her mind off the wait.
Your captive audience:
Unless the customer is driving the last car in the queue, you have what is essentially a captive audience. Since the greatest advantage of Digital Signage Displays is that they are dynamic, why not take advantage of this opportunity? You can change the content that you customer views. What a great opportunity to introduce hungry customers to the special of the day, or perhaps something entirely new that the customer may not have seen before. If you do advertising, it's a chance to reinforce your message, just as the customer is making his mealtime choices!
Many operators new to using Restaurant Menu Boards go through three phases of adaptation. The first is to consider this marvellously adaptable tool as nothing but a digital version of their old printed menu boards. The second phase is to realise and utilise the fact that Digital Signage can be instantly changed. They now realise that they can effortlessly affect day partying, and, with a modern system, those changes can be automatically reflected in the POS system, saving time, avoiding mistakes and adding still more flexibility. The third stage is truly taking advantage of the power of the Digital Display System.
The power and flexibility of digital menu boards:
Has the customer ordered a hamburger? The Digital Menu Board can suggest fries – or perhaps your new, high-value-added Cheeseburger Special. Hot Day? – Lemonade front and centre. First snowstorm of the season? – Highlight Hot Chocolate. It's only limited by your imagination.
Of course, there will be a learning curve as you and your managers get your hands around the powerful system. Once you do, watch your revenue soar!
 Origin Display Group | originmenuboards.com | origindigitalsignage.com | 888-235-2579
Gary Elinoff