There's a reason why so many QSR customers prefer to order food from their cars and not leave their vehicles to eat, and that reason is that they're in a hurry.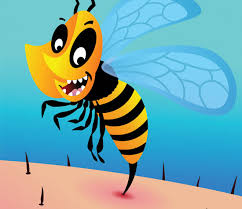 But on the same token, they aren't willing to sacrifice getting exactly the food that they want for the sake of speed, so one of your top priorities as a QSR manager is to ensure the best possible communication between your customers and your staff.
Great Communications between the customer in her car and the order taker in your kitchen will not be an easy thing to establish. You know the stresses that your staff lives within the kitchen, and you can well imagine your customer's world, with a carload of hungry, noisy kids and a million other things to attend to as she tries to figure out what everyone wants, and then to convey the results to your order taker. That's why an echo cancelling and noise cancelling electronic communication system is a must, as is full-duplex, so both ends can talk and listen at the same time – this is no place to scrimp! Remember that the typical QSR garners over two-thirds of its revenue in the ever so critical drive-thru lane.
Accuracy may be even more Important than Speed, according to most of the major market research studies recently undertaken in this field. In fact, it is a common customer perception that part of the cause for his wait in line is the belief, whether it's correct or not, that his burger or burrito is being freshly prepared from scratch for him. The inference here is that if a customer is going to have to wait, as much of the waiting period as possible should occur after his order is placed – not before.
And, of course, nothing takes the sting out of waiting so much as some diverting entertainment, which is easy to provide if you're using digital drive-thru menu boards. With a modern system, it's easy to set aside part of the board's real estate for cartoons, local sports, or anything else to occupy your hungry customers for just a few minutes, until the whole gang digs in.
Origin Display Group | originmenuboards.com | origindigitalsignage.com | 888-235-2579
Gary Elinoff