The first thing that QSR management must consider when converting to from printed signs and menus to Digital Menu Boards is to not create customer confusion. Make sure that your long-time customers can still find their favourite meal choices at the same place on the new menu. That means that, at first, your new Digital Signage should mirror your old, painted and printed versions.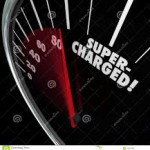 The change to Digital Signage is changing enough so only introduce further change gradually. Your customer has enough uncertainty in her life of family and works as it is, and mealtime should be a time of comfort and surety.
Don't overwhelm your customers: You must also resist the temptation to indulge in digital overload. Yes, you can include cartoons or animation, but it can be a bad idea because the better the show is, the more time people will spend looking at it. The first word in QSR is "Quick", so you defeat your own purpose if people are standing around admiring your show, instead of choosing, ordering, and paying. The delays will kill your throughput.
Use animation wisely: The best place for any kind cartoon or video is in a separate Digital Display – a digital preview board. Placed at the very periphery of your establishment, it can serve two important purposes. The first is that it can serve to attract traffic into your establishment – traffic that, perhaps, wasn't intending to visit until your catchy cartoon caught their attention and diverted their pathway into your doors. The second is that the animation can tout one of your highest value-added offerings, or it can serve to introduce a new item that your customers aren't already familiar with. Then, a few moments later when they encounter your main Restaurant Menu Board, it will be clear, clean, and they'll be able to easily find the gastronomical masterpiece that tickled their taste buds.
Perhaps the single greatest advantage of Digital Display systems is that you can effortlessly change your message as often as you like. This also goes for your digital preview board. So, as you change your menu with the time of day or the day of the week, you can also change your preview.
Origin Display Group | originmenuboards.com | origindigitalsignage.com | 888-235-2579
Gary Elinoff