This week I decided to shake things up a bit.  Instead of writing another blog on menu boards, digital menu boards, drive-thrus or in-store signage, I'll take this blog to provide you a quick low-down on what's going on in the world of fast casual restaurants.  My compilation is based on information gathered from Fast Casual's website (www.fastcasual.com).  For a more in-depth look at each restaurant update, check out their website.
Okay, here we go…
Asian Box set to expand in California
Newly opened, San Francisco-based Asian Box plans to open two additional locations in Mountain View this fall and Burlingame in early 2013.  Asian Box offers tasty, healthy gluten-free Asian cuisine at a reasonable price.  Their menu "offers a variety of options highlighting items guests might find at a street cart. Menu items start at $7.25."
Veggie Grill to open new Seattle locations
Veggie Grill will soon open a South Lake Union and University Village location in Seattle.  Veggie Grill's menu offers clean, fast, affordable items including soups, salads, burgers, hot sandwiches, desserts and organic teas.  "Veggie Grill combines plant-based proteins with marinades and sauces in familiar menu items. The menu is 100-percent plant-based and free of animal fat, dairy, cholesterol, trans fats and high-fructose corn syrup."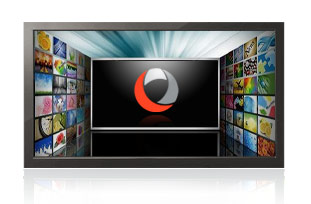 la Madeleine takes flight with first airport location
"On July 28, la Madeleine Country French Café will open the doors to its new café at Phoenix Sky Harbor International Airport. The Phoenix café is la Madeleine's first licensed location at a non-traditional venue."  la Madeleine is a country French café offering baked goods, espressos and fresh pastries in addition to a full breakfast, lunch and dinner menu.
YO!Sushi makes U.S. debut in nation's capital
"United Kingdom-based YO!Sushi has opened its first United States restaurant at the main metro entrance in Union Station in Washington, D.C. This is the first of at least 10 restaurants to come to the mid-Atlantic corridor between Washington, D.C., and Philadelphia for the sushi chain."  Started in 1997, YO!Sushi uniquely serves its sushi rolls, sashimi, salads and other hot Japanese dishes on a conveyor belt, allowing customers to literally pick what they want off of the rotating belt.
Fresh Griller brings farm-to-fork fast casual to California
Fresh Griller has planned a week-long celebration of its grand opening in August 2012 in Santa Ana's McArthur Plaza "offering complimentary food to the first 50 customers, a chance to win Fresh Griller meals for a year and other giveaways."  Fresh Griller's menu will include healthy, natural, fresh 'farm to fork' foods that are less processed with fewer pesticides.
Sweetgreen launches into beverage business
Sweetgreen's new line of Sweetpress organic, cold-pressed juices are offered at a reasonable price.  "Each juice was created with a specific use/occasion in mind: green juice becomes a morning ritual; a spicy citrus carrot blend energizes and combats the afternoon slump; and a pineapple concoction is the 'juice that doesn't judge' the morning after a late-night out."
Restaurant chains get into the Olympic spirit
"The London Summer Olympic Games, which officially kicked off [last week], are as good an excuse as any for restaurant brands to roll out themed promotions. Plenty of chains are taking advantage of the occasion with special deals or just by engaging their fans in spirited conversation."  Restaurants joining in the Olympic frenzy include Quiznos, Subway, Donato's Pizza, Uno Chicago Pizza Grill, Culver's, Godfather's, Einstein Bros. Bagels, Caribou Coffee, CiCi's Pizza, Great American Cookies, Pizza Inn, White Castle, KFC, Rita's Italian Ice, Krystal Burger, Good Times, Pizza Fusion and, none other, McDonald's.
Are you part of one of the above mentioned fast casual concepts, or any other restaurant, and are looking for a new menu board?  Check out a menu board company that works with you to meet your objectives!  Or give me a call today at 888-235-2579.