A few months back and really out of no where, when you Google "menu boards" eBay became the first company to come up.  When you click on the link and check out some of the available (cough, cough) menu boards, you can see that you're able to pick something up for relatively cheap- which is the operative word.  If you dig a little further there are some decent, custom menu boards that you could snag as well but that's irrelevant to my point.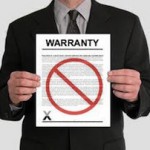 Even though eBay does not strictly sell used items, it did get me thinking about the hundreds of conversations I have had regarding used menu boards and the instances I have "lost" work to those picking something up at an auction or what have you.  As usual, for a lot of people it comes down to the almighty dollar; which I totally get.  The problem is, they pick-up these systems for next to nothing without considering the residual effect and cost that can result.  After putting some more thought in to it and having played back the many calls I've had, four thoughts came to my mind as to why you should avoid used menu boards.
#1- No warranty- when you buy a new menu board from a reputable company your system will be accompanied by a warranty.  Not only that, but if you need additional pieces or want to update some items, you'll have a point person to go to.
#2- Graphics specific to your location are needed- this is an area that, for whatever reason, gets overlooked when people buy used systems.  Sure they have now got their hands on stainless steel menu board or a drive-thru for a fraction of the cost but all of the included graphics are for a taco shop, not their pizzeria (for example).  When menu systems are put together the design and graphics are partially absorbed in to the price.  When done separately it can add up in a hurry.  For example, a standard drive-thru has 39 lines per cabinet.  Whether you are using a combination of strips and graphics the pricing would break-out the same.  Anyhow, each strip would be $12.  So for your typical 3 panel drive-thru, you are now looking at just under $1500.
#3- Out dated products- OK good, the company is listed on the side of the system if you need a replacement part.  Well, first of all I can tell you that I can name 4 menu board companies that have gone belly-up in the last year.  Secondly, a lot of companies are innovating new products while discontinuing some old ones.  This isn't unlike most companies.  So now you have gotten a backlit menu board system that has a couple of dimmed and antiquated fluorescent light bulbs but the manufacturing company doesn't supply them anymore; what happens then?
#4- Only part of the equation- I haven't told you anything that you didn't already know about the risks of buying used equipment.  The difference is when you buy a used golf club, or phone, or desk, you are buying something the meets a specific purpose immediately.  Sure you might want to regrip the club, or adds some apps to the phone or touch-up the desk but with menu boards the structure of the sign is only 1 of 4 major components; the other three being (1) design, (2) printing and (3) appropriate graphics.  On top of that you can add the process of determining where to get the magnetic or correct backlit graphics done.  

As you can see, when you buy a used menu board system, yes you'll save a few bucks but your job isn't done… and your frustration and the potential for the unforeseen has just begun.
Have you had great success going the used route or have you experiences some I've shared above?  Let us know!  info@origindisplays.com | 888.235.2579