More and more companies are making the switch, using digital signage for everything from advertising to menu boards. If you're still on the fence, you might need some information about the ways that digital signage can improve your business.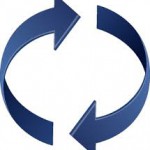 1. It's easy to change. With traditional signs, it can be a considerable time investment to change the layout of your signage. In addition to actually creating the layout, you have to order new materials, have new signs printed, etc. This probably means that you'll resist changing the signs except when it's really necessary. With digital, there's no problem. You can change the signs every time a new product comes out or you have a new promotion. And if you try something new that doesn't work, changing it back is practically as easy as clicking a button.
2. It's noticeable.  People pay attention to digital signage. Ever notice how in a sports bar, every person is turned to the TV—even the ones that don't care about the game? Movement naturally captures the eye, and digital ads are much harder to tune out than printed ones.
3. It opens up new opportunities. One thing's for sure: if you use your digital signage exactly like you used your traditional signage, you won't be making the most of your investment. Digital signage gives you the chance to update regularly and include information that customers wouldn't otherwise get. Depending on your business, weather and traffic updates, wait times, or current specials would all be information that your customers could get from a digital sign!
4. It makes a real difference. When they use their digital signage to its full potential, businesses can see a great return on investment. This profit reflects all the advantages above—the ability to make quick changes, showcase new features, and capture attention—and though it takes some effort to make the replacement and maintain the content, if you do it right, it will be well worth it.
Origin Display Group | originmenuboards.com | origindigitalsignage.com | 888-235-2579