So you've made the plunge and decided to switch to a digital menu board in your drive-thru, fast food restaurant, or coffee shop. What can you do to make sure that you're using it to its greatest potential?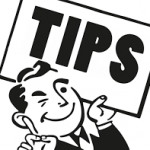 1. Focus on pre-bundled combos or meals. Customers, whether in a drive-through or in line indoors, tend to get nervous when asked what they want to order. Devoting enough space to combo meals helps the customer make a decision fast, and can help you to upsell products.
2. Make it readable. Customers often report that either menu boards are too high up, or the writing on them is too small. Nothing's more frustrating than not being able to see the menu when you're hungry—except maybe spending money on digital signage only to have nobody read it. Place your menu board in a visible location, and make your font large enough to read, even for someone who just walked in without their glasses.
3. Be smart with pictures. Our eyes are drawn to pictures, so make them count. Especially in food service, it's important to have images of your products available—particularly the products you want to be selling more of. Want to sell more desserts? Combos? Drinks? Devote more pictures to them. Consumers will take notice.
4. Change it up. With the rise of digital signage, menu boards are now more dynamic than ever before. Changes on electronic menu boards can be made much more quickly and at a lower cost than they can with traditional menu boards—take advantage of this opportunity, and devote some space to changeable options! Don't change your whole display regularly or people will get confused, but leave some space to make use of your dynamic menu board: use it to showcase specials, promotions, or seasonal messages.
Many customers stop to look at the menu each time they come in. Putting time and thought into how your restaurant or drive-thru menu board is organized really can make a difference!
Origin Display Group | originmenuboards.com | origindigitalsignage.com | 888-235-2579