When we discuss digital signage with people, we always ask what their objectives are. This is the single easiest way of determining which solution, if any, would be ideal for them. For the most part, the responses are similar. On the restaurant side, it's "I want to be able to changes my items and pricing and maybe promote a special or two."  As many of you know, this is just scratching the surface in terms of most digital signage software capabilities. The more alarming issue is that a lot of those who go the route of digital get it designed, set up and turned on and nothing much from there changes over months to even years.  This is a discouraging trend that can give the idea of digital signage a bad name.  Put another way, if you ask someone who doesn't use even half of the systems functions how it is working out for them, they may have a negative viewpoint.  However, I would submit to you that those who utilize the system frequently would rave about its flexibility and impression.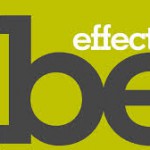 If you are one of those who have recently added digital signage or are in the market for it, there are simple ways to make sure that your screens are having the impact you'd hope for. For those prospective buyers, as you read through these uses be sure to think of some questions around the ease of use and capabilities to ask the digital signage companies you reach out to.
1- Healthy combination of dynamic playback- It continues to perplex me how some people make the investment in to digital signage and still have static images on a screen. What you're left with is an expensive, still sign that does little to engage your customers.  Now there is a fine line between not enough and too much.  The last thing you want is dizzying playback that will leave people confused and with a headache.  Delicate transitions and flash/slide elements for pictures will go a long way in drawing attention to where you want it to.
2- Reinforce your brand- As we have belabored in the past, menu boards are the hub of your restaurant and the point at which you have your most captive audience.  There is simply no better way then interrupting your "regularly scheduled content" to splash your logo or brand over all 2, 3, 4, whatever amount of screens.  This should remain for 3-5 seconds max and then return to your scheduled content.  This is just one of many areas that should be used in your cohesive brand and marketing deployment.
3- Promote your signature items- Everybody holds their menu near and dear to their heart, so much so that they feel the need to put everything on their menu boards.  This is fine in a lot of cases because there isn't an absorbent amount of  items to display.  However when the menu offerings get in to the hundreds there should be a concerted effort to make certain ones stand out.  What I probably don't have to tell you is those who have done it right over time have their signature items (i.e. Big Mac, Whopper, Hot-n-Ready, Blizzard, etc) that they are known for.  Every fast casual or QSR should aim for the same.  Productivity and profitability sky rocket when you can sell more of the same items than "a little bit here, a little bit there."  After first identifying these items, use your screens to make them stand out from the others.
4- Cross promote- What I am suggesting here is to think outside of menu/pricing (restaurants), floor/suite number (business & industry), sports scores/announcements (education), etc.  Every vertical has their chief messaging objective and I am far from saying to stray away from that.  Take restaurants for example, you should obviously show your menu and pricing.  However, depending on the time of day, it may make sense to promote for another time of day.  Take "John" for instance.  He grabs a coffee and bagel a few days a week on his way to work.  He looks up at the menu boards and it shows nothing for daily, weekly, monthly specials pertaining to their dinner menu.  What would bring him back for that time of day?  Now, change this scenario to where the screens are showing a "family meal deal" (for dinner) for a great price and you have increased the likelihood of his return by sizable percentage points.  Other ideas: display your social media presence ("like us on Facebook"), website, catering, employee of the month, etc
5- Keep the design fresh-  The architecture of your screen can remain the same so you don't have to reinvent the wheel but changing pictures, promotions, specials and the lay out of text will certainly garner attention.  Colors are tricky because you want to maintain a consistent look but accenting different items, and making others more prevalent will be enough to make a noticeable difference on your screens.
What do you think?  What other easy, yet effective, uses can you think of for your screens?  Let us know by calling or emailing us!  888-235-2579 | info@origindisplays.com