Over the last few years, we have written over a hundred blogs.  For the most part, we cover five areas, 1- Digital Menu Boards, 2- Drive-thru Menu Boards, 3- Traditional Menu Boards, 4- Display Fixtures & Graphics and 5- Random Thoughts & Industry news.  As we continue to write blogs on a weekly basis we do recognize that there is some redundancy it what we talk about, however, there are some key takeaways that should not be overlooked.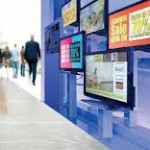 With that in mind, over the course of the next five weeks, we are going to revisit blogs from yesteryear and clip some excerpts from them.  These will be snippets that we feel should be given close attention and thought.  Today we begin with Digital Signage.
Digital Menu Boards: The Message is (Not) Clear
There is a direct connection to my good feelings about the demos I am proctoring and what restaurant owners think about on a day-to-day basis.  So why isn't everyone using digital menu boards?  Why is my closing percentage not 100% after demonstrating the software?  In the end, it is because the message is NOT as clear as one would think.  Some will say, "Well take a look in the mirror."  Trust me I have, and ugly mug aside, we have stripped down our approach and made it as straightforward as possible.  In my opinion, there are 5 reasons why the message is lost despite the fact that they have seen all they need to see.
The Digital Menu Board Search – We've Been There
When choosing which digital menu board solution is right for you, here are a few things that you should look for:
The system should essentially be autonomous.
Why?  Time is everyone's most valuable resource.  Don't waste yours dealing with a high-maintenance menu board system…
Making content changes must be EASY.
Why?  This is the single most important aspect to 99% of digital menu board users. And just like us, most of you (restaurant owners) are not programmers…
Content needs to have scheduling flexibility.
Why?  A lot of restaurants don't offer their full (or the same) menu all day. Having every option posted throughout the day can be confusing, distracting and a waste of space. By allowing day-parting, users don't have to worry about misrepresenting what is available at any given time…
It must be easy to deploy.
Why?  Most small restaurants and even multi-chain concepts do not have full-time IT personnel to manage a complicated menu board network…
Digital Menu Boards for Digital Menu Boards
When it comes to digital menu boards there are a lot of layers that have to be considered. Where a system excels in one area, it may significantly lack in another.  Doing your homework and understanding where some systems are lacking will help you avoid Truffys' situation.  But consider this, when we looked at the total number of systems we sold last year and excluded the repeat orders, we found that almost 1/3 of those sales were made up of people switching systems. We had a feeling that there was a good handful, but not that many.   So don't feel bad if you find yourself in a similar situation.  A lot of people want to dip their toe in the water before jumping in, and there are cheap solutions that allow you to do that.  At least they allow you to do something…
How Digital Menu Boards Differ From Digital Signage
There are certain companies out there (we're not in the business of slinging mud so we won't name names) that position themselves as a turnkey solution – content, file management, integration, installation, etc. This is simply not true. Their answer to content is simple, unsophisticated PowerPoint templates that 9th graders can create for their History presentation. Sure – updating the content will be easy in the future, but keep in mind that PowerPoint wasn't developed for digital signage, it was developed for demonstrations.  Many will also offer "custom" PowerPoint designs but the end product is much the same
5 Benefits of Digital Menu Boards in the Cloud
Cloud computing is a term used to describe a wide variety of online services which provide remote, scalable computing resources that are accessible by means of the Internet rather than present on a local computer or network.
Put another way, rather than setting up a network on your own which could include servers, racks, and distribution equipment, there are hosting companies that provide this as a service. There is a shift of more and more solutions moving in this direction, and for good reason.  The benefits of going this route continue to stack higher against the inherent and sometimes perceived risk. Besides, "going to the Cloud" will soon be the only way to go.
To get the full benefit, take some time and review each post. We like to think there are some useful nuggets for you to think about. For more information specific to digital signage, click HERE.
There you have it, 1 of 5 is in the books. Check in next week for some recycled but valuable drive-thru information. www.originmenuboards.com | 888-235-2579