July 29, 2013 Long Island, NY – Origin Display Group Inc., a leading supplier of indoor, outdoor, and digital menu boards is excited to announce their voyage in to the eastern-most part of Canada to provide drive-thru and communication equipment for Deluxe French Fries.  Beginning with an upgrade at their Truro, Nova Scotia location, heading north will be a three panel drive-thru and a 4 all-in-one HME headset system.
Deluxe French Fries is a family owned quick service chain that has fourteen locations spread throughout Canada's Maritimes.  Since 1949, the Theriault family has provided English-style fish and chips and fresh cut fries that have become staples to those who live in the area.  Beyond these items, their menu also includes the likes of varying poutine options as well as a lobster platter which appropriately represents the demand of the maritime habitants.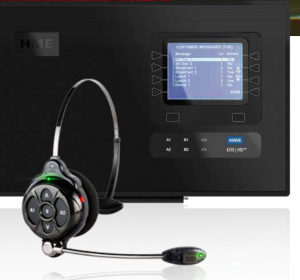 Origin Displays began conversations with Deluxe owner, Robert Theriault a year ago regarding the idea of revamping his drive-thru in Truro.  The existing drive-thru menu board had decades under its belt and the "squawk-box" only had intermittent success, so the decision to modernize was easy.  Once this was determined, Origin spent months vetting concrete, electrical and installation companies for Deluxe to make sure that the integration would run smoothly.
Origin Displays' VP of Business Development, Vic Pereira, discusses the year-long dialogue:  "Robert and I were able to identify the need for a new drive-thru very early in our conversations.  The unfortunate hang-up was finding the right people to do the installation work in the area.  It took some time but between the both of us we were able to put together a sound team with experience in the drive-thru space.  Although this process took a while, we both wanted to make sure that we set ourselves up for seamless installations at the subsequent locations."
To learn more about Origin's drive-thru menu boards, contact us here or give us a call at 888-235-2579!