It's been quite a month, and we're back with our news roundup to show you the latest and greatest in digital signage news. From a digital memorial service for a beloved artist, to ramping up for the Rio Olympics, see the roundup below.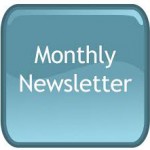 Prince tributes: Digital billboards across the nation were used to pay tribute to the prolific and well-loved musician after his death. Some displayed quotes, some "RIP," and several displayed the symbol known as the "Love Symbol" that served as his performing name for several years.
A warm Toronto welcome: A Canadian company has installed new digital billboards that greet commuters as they enter the city. They hope that this will provide a new powerful platform for brands to get their messages across and reach their market base.
Curved outdoor displays: A US digital signage company has rolled out a new series of curved digital displays that can be built to any size and at any curvature.  They hope to place the innovative signs in places where they will reach the greatest number of people and truly be used to their greatest potential.
Chicago White Sox: The Illinois-based baseball team has installed a new digital scoreboard in its home stadium, just in time for opening day. The main video display is 134 feet wide, and it aims to transform the fan experience by offering close-ups of the action on the field, as well as increased social media engagement.
Improving Olympics coverage:  The NBC studios that will be covering the 2016 in Olympics in Rio de Janeiro have been given a makeover via a set of three video walls. The display will be fine-tuned to look great on camera and take coverage of the Olympics to the next level.
Origin Display Group | originmenuboards.com | origindigitalsignage.com | 888-235-2579