Digital signage is a fast-growing industry that's constantly experiencing new developments and applications.  Every month we bring you a collection of the most interesting or important news stories about digital signage from across the web—let's see what August had in store for us!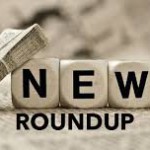 Elevator signs: The greatest asset in creating effective digital signage is a captive audience, and Gansevoort Hotel Group knew exactly where to find theirs: in the elevators. They recently switched from a USB-managed system to an easier and more streamlined system involving digital signage players, allowing them to better share information with their guests.
In the classroom:  From kindergarten to college, teachers and professors are increasingly making use of digital signage in the classroom. While many teachers still use projectors or even transparencies, those with the means to do so are moving toward interactive digital signage.  And in schools that provide students with laptops or tablets for their schoolwork, these interactive boards can communicate with students' devices and change education for the better.
Bullying prevention:  Following a tragedy and a series of harrowing statistics about violence among schoolchildren in Mexico, a Mexican anti-bullying organization, and a European digital signage company began collaborating to develop digital stations where students can quickly, easily, and safely report instances of bullying.  The stations use digital paper technology, which can work inside and outside and requires little energy to run.
Patient education:  Duke University Medical Center has recently partnered with a digital signage company to play patient information over the TVs in its 1000-bed facility.  Improving patient knowledge is an essential part of keeping the health care system working for patients.
From education to violence prevention to simple information, digital signage is always fitting into new niches.  With an industry growing this fast, there's no end to the great news!
Origin Display Group | originmenuboards.com | origindigitalsignage.com | 888-235-2579