Our monthly roundup of the latest and greatest in digital signage is here—this time with historical chocolate, inspiration for soccer players, and big news about digital menu boards from McDonald's.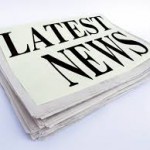 McDonald's rolls out digital menu boards: After experiencing great success with digital menu boards in Canada, the fast food giant is bringing the digital menu board strategy to the United States.  Though some locations in the US have already gone digital, McDonald's plans to go bigger with its rollout.  At a conference in Boston on March 9th, the president of McDonald's USA detailed the benefits.  In particular, he stressed the ability to make menu changes depending on the time of day.
Communication and inspiration with a Melbourne soccer team: The Melbourne City Football Club has installed digital signage at its headquarters.  In addition to allowing improved international communications, this also proved to inspire the players: the signs can be used to show highlights from previous games, getting the players' energy up before their next match.
The digital signage sweet spot: An article by the editor of Digital Signage Today proposes a "Goldilocks zone" like the one proposed by astronomers—but this time for the timing of digital menu boards.  He explains this through a recent experience looking for a restaurant while traveling: he gave up on several restaurants because their menu boards changed either too quickly or too slowly: one switched screens too quickly to read anything, and one stayed on photographs of food for a seemingly interminable amount of time.  He suggests that the appropriate amount of time to show menu items is—unsurprisingly—one that gives the customer enough time to read the options.
See's Candies historical display: A See's Candies store located in San Francisco International Airport has installed an interactive digital display that incorporates motion sensing.  The display welcomes customers when they step up to it, and provides information about the company's history.  A previous installation of an interactive display by the same developers resulted in a staggering 205 percent increase in sales for the host company.
March has clearly been a great month; here's to an even more exciting April!
Digital Signage in the News: March 2016 Roundup