As we usher in the summer months, let's look back at the month of May in digital signage news.  Below, check out digitized bus shelters, a rise in out-of-home advertising, and a shocking digital menu board success story!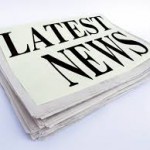 London bus shelters:  In London, shoppers on the high-end Oxford Street retail area will be noticing some new additions.  A UK digital signage company has digitized the bus shelters in the area, creating a huge amount of advertising space that will be able to target the affluent shoppers in the area.
Digital signage in transportation:  An industrial computer company has developed a proposed system for public transportation that would withstand all the related environmental stresses and integrate digital signage needs with other needs such as powering doors and printing tickets.
Amazing sales boost:  When the UK burger chain Prime Burger launched their new digital menu boards, they achieved a truly incredible success: sales jumped by fifty percent!  Some of the factors that seem to have contributed to this success are high image quality and the ability to change boards to meet needs at different times of day.
Out-of-home advertising:  According to the Outdoor Advertising Association of America, the revenue from out-of-home advertising has been growing for 24 consecutive quarters (that's 6 years of growth!), and the first quarter of 2016 was no different.  The industry grew 3.3% in the first 3 months of this year, and the industry looks forward to more growth as the year moves forward.
May was truly a month of success stories in the area of digital signage, and we look forward to more of them in June!
Origin Display Group | originmenuboards.com | origindigitalsignage.com | 888-235-2579