As summer winds down into fall, the leaves are changing and the weather is getting cooler. But while Mother Nature might be winding down, the digital signage industry is still going strong. Read on for the new and exciting in the digital signage world.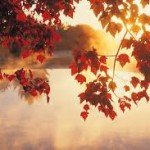 Digital touchdown:  As NFL season "kicks off," purveyors of digital signage everywhere are taking advantage of the football craze to advertise and inform.  Some are using the new season to promote top brands, while others are giving football fans information like game countdowns. Even scoreboards fall under the intersection of football and digital signage.
Shark Week:  A partnership of two digital signage companies has produced an exhibit that you can't miss—the next time you're in Dubai, that is. The digital shark exhibit gives museum-goers the experience of diving with sharks, without the wetsuits and extensive training.  The exhibit is a complement to Discovery Channel's Shark Week, which seeks to educate the public about sharks.
Crazy Horse:  The Crazy Horse memorial in South Dakota was in need of some upgrades, and the answer was digital signage.  The newly installed screens throughout the memorial serve to inform visitors about daily events as well as the rich Native history that they're viewing at the memorial.
Bus shelter advertisements: Remember our May 2016 story about the installation of digital signage in the bus shelters on Oxford Street in London?  It looks like the project may be finally complete. Not only has the company completed installation of the system, but they have completed synchronization of the digital displays as well, so that the right ads can be playing at the right time, throughout the whole system.
It's been quite a month! Let's hope the next one is just as great.
Origin Display Group | originmenuboards.com | origindigitalsignage.com | 888-235-2579