The first word in "quick service restaurant" is, of course, QUICK. And it's the same for drive-thru customers and for dining room customers – the amount of time that passes between the moment the customer enters your domain until he begins to enjoy your food must be kept to an absolute minimum.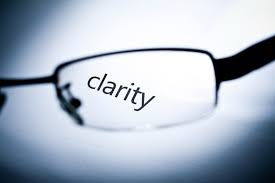 Good Signage Speeds Up the Ordering Process, and the most important thing about any kind of signage, digital or printed, outdoor or indoor is that it must be easy to read. Beyond anything else, menu items and prices must be displayed on a scale large enough so that individuals with ordinary eyesight, and maybe even eyesight just a bit weak, can quickly and easily read and understand them. And, judging by the signage on display at even some of the most well-known QSR chains today, it seems that this basic rule, as obvious as it is, is nonetheless being ignored. The customer squints, concentrates, and takes twice as long to decide. And even then, he might get it wrong, creating a delay at checkout, and an unpleasant experience for all.
As great as digital menu boards are for so many reasons, their use in some cases exacerbates this problem. This is because managers new to these conveyances naturally want to use all of their varied capabilities, one of which is to display moving graphics, taking up valuable board space and forcing the use of smaller display fonts.
Capturing the Customer's Attention is the main justification that managers use for flashy animated displays. But for dining room customers, that's hardly necessary. They're in the dining room. They're at the order counter. They are perusing the board. You already have their attention, so there is no longer any need to strive for it.
Drive-Thru Menu Boards present a different dynamic because their purpose is twofold. Yes, you want a clear, easy to read the menu, presenting your most profitable items most prominently. But drive-thru menu boards should also serve as a beacon, attracting customers who are still deciding where to eat, and also customers who won't even realize that they're hungry – until you "remind" them. So, while animation may not belong in your dining area, it can serve a real marketing purpose outdoors
Origin Display Group | originmenuboards.com | origindigitalsignage.com | 888-235-2579
Gary Elinoff