With our corporate headquarters being located in Long Island, NY, it has been a trying time for everyone in this area over the course of the last 12 days. Here at Origin Displays, we consider ourselves some of the lucky ones. We were without power for a handful of days but each of our employees and their families made it out safely – with little to no damange. Unfortunately, the same cannot be said for those in surrounding areas. Being surrounded by and seeing the devastation so closely is something I have never experienced. However, in the face of catastrophe, my spirit has once been lifted again by the outpour of good in so many people.  New Yorkers are often seen as obnoxious, with a "nothing can get us down" attitude. They're simply full of bravado! It has been a compelling dynamic to see vulnerability sneak in only to have it bridged by people donating, opening their houses, and volunteering. With that said, many are not out of the woods yet but hopefully the end result will be stronger communities and a more robust infrastructure around our coastlines.
Sandy reared her ugly head, which left us and many other businesses in catch-up mode. Because of this, we weren't able to get last week's blog out to you. Over the course of the next several days we will be sure to make up for it. As for today, we are going to pause from talking menu boards and drive-thrus and highlight some interesting "goings-on" in the restaurant industry. There is a lot that is going on out there and staying on top of this can be a daunting task.  Fear not, Origin Displays has done the leg-work to bring you some of the latest trends.
Report: Menu Deals No Longer Driving Restaurant Visits
According to new research from The NPD Group, consumer-perceived deals – such as combined item specials and dollar/value menus – that enticed consumers to visit restaurants during the height of the recession no longer serve as an impetus for driving traffic growth.
NPD's food service market research finds that for the year ending August 2012, non-deal restaurant visits increased by 1 percent in each of the last two years while visits on-a-deal have been on the decline during the same timeframe. This is a reversal from three years ago when consumer perceived deals were up 3 percent for three years in a row and non-deal visits were trending downward.
Driving the fall off in deal-related traffic is a decline in combined item specials and dollar/value menus, each of which represents about 20 percent of deal traffic, according to NPD's CREST (which continually tracks the food service industry based on consumer reporting of more than 400,000 visits to food service outlets a year).
2013 Food Trend Predictions Begin Trickling In
The fourth quarter has just gotten started, but predictions are already starting to trickle in about what will be the hottest food/beverage trends for 2013.
Restaurant consulting firm Baum + Whiteman released its list earlier this week, with 17 trends picked to take off in the coming year. They include continued specialty beverage innovation (including "artisan" bars). For example, as smoothies continue moving into the mainstream, the firm expects genuine juice bars to start popping up as well, particularly during the afternoon daypart.
Its report (found here) writes: "Because fast cas (sic) concepts seem fresh and new, they're entry points to sample new ethnic cuisines … especially for millennials."
Some traditional chains are rebranding to fit into this segment, including Sbarro, Shoney's, Denny's, Red Robin's Burger Works, and Pizza Inn's Pie Five Pizza Co. The key to fast casual's success, Baum + Whiteman says, is to provide/sell a holistic experience, develop personal connections to customers, and offer food transparency and a specific brand narrative.
Baum + Whiteman also predicts the fast casual segment to continue its staggering growth.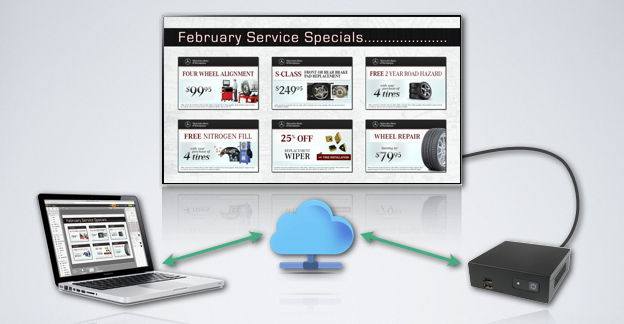 8 Simple Rules for Renovation
Remodeling restaurants in a franchised system is a tough sell and even tougher to execute, but the challenges are minimized for those who follow these guidelines.
In many respects, Cinnabon isn't the brand it was just one decade ago. From the company's growing beverage line to menu introductions like Center of the Roll and Cinnabon Stix, life within a Cinnabon's four walls has shifted in the 21st century.
But executives realized a few years ago that the look of Cinnabon's stores hadn't similarly changed with the times. The brand's so-called "heritage" look—a tile-dominated space outlined in blonde wood—had become dated and uninspired, lacking pop and contemporary charisma.
The look also failed to showcase Cinnabon's modern evolution; margin-friendly beverages slipped into the background and scattered menu boards struggled to showcase the brand's culinary inventiveness.
"Our look wasn't hip … and our units weren't operationally efficient," says Katria Montepare, senior manager of bakery design at Cinnabon.
The disconnect sparked Cinnabon's leadership to reimage and rebrand more than 900 units across the globe, including 500 domestic stores, beginning in 2009.
Quick Service, Past and Present
Demographics have changed a lot since the early days of quick service—and so has the nature of the business.
This month's issue talks about demographics and how quick-service customers have changed over the years. You can find numbers and charts in another part of the magazine, so I thought it would be fun to give you my perspective on the changes, considering I started at McDonald's in 1969 as a field marketing manager and retired in 2001. Thirty-two years of quick service—I saw a lot of changes.
When I started, we didn't think about research and numbers very much. We were too worried about keeping the stores stocked with buns and meat. And if you asked a McDonald's executive who its target customers were, the probable response was "anyone with a working stomach."
We intuitively knew that kids were important because they couldn't get there without mom and dad, who made it a family business. If you walked into one of our stores in 1969, the first thing you would notice was lots of kids having a great time, with food that their little hands could handle, and the moms who brought them. And let's not forget that the moms were second-generation customers. Mom used to go to McDonald's when she was a little girl, too.
As you can tell, there are a lot of moving part in this industry and many things to consider.  Should you need some guidance along the way, we should be able to point you in the right direction.  Give us a call today at 888-235-2579.