July 30, 2013 Long Island, NY – Origin Display Group Inc., a leading supplier of indoor, outdoor, and digital menu boards is pleased to announce that they will be installing Master Wok's first digital menu board solution at Quaker Bridge Mall in Lawrenceville, New Jersey.  In addition to the digital work, Origin will be providing the storefront signs for Master Wok as well as the co-branded Nathan's Famous Hot Dogs and Arthur Treacher's location.
Master Wok is a brand of Master Group Inc. (MG) which is located in South Plainfield, New Jersey.  In addition to Master Wok, MG has three other concepts that are scattered along the eastern seaboard and sprinkled throughout the Midwest; Jen Lai Noodle & Rice Co, Ching Mai Thai and Bourbon Street Café round out the Master Group brands.  Each offers their own defined and unique quick-service Asian cuisine.  Combined, there are over 80 locations in total that serve millions of customers every year.  The vast majority of these restaurants are in mall food courts.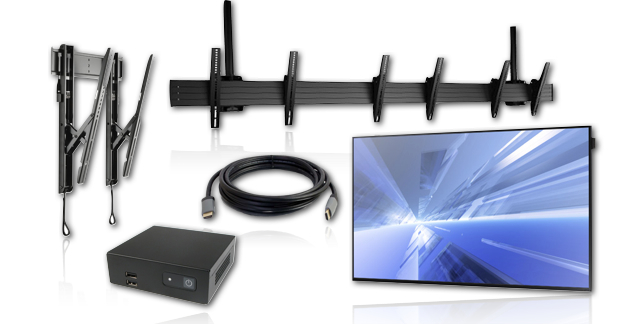 Origin Displays has been providing MG traditional LED backlit menu boards and magnetic menu boards for years.  It wasn't until the Quaker Bridge location arose that the mall required digital signage to be used.  With remote access and on-site autonomy less of a concern, Origin Pro was selected as the solution.  In this scenario, Origin Displays will handle all content management on an as-needed basis.
Origin Displays' VP of Business Development, Vic Pereira, adds more:  "Digital menu boards were and still are uncharted territory for Master Group so there has been an understandable hint of uncertainty and apprehension on how to fulfill this requirement by the mall.  Through several conversations with MG's VP Kevin Morrall, we identified Origin Pro as the best fit.  The playback on the screens has a similar look and feel to their other menu boards with the added element of dynamic playback.  In addition, because we have handled several of their other signage needs throughout the years, they are afforded the peace of mind that we have all of the information we need to manage their content with relative ease."
Master Wok is on track to begin serving customers at the Quaker Bridge Mall towards the end of August 2013.
To learn more about how Origin Pro can work for you, contact us here or give us a call today at (888) 235-2579!