Today we are going to borrow some great information from my home and native land and the great white north. Our friends at Restaurant Central are  Canada's version of QSR Magazine, Fast Casual Magazine, etc. They offer news and trends for all verticals of the restaurant industry. I spent some time on the blog section of their site and found four submissions that are particularly relevant to our customers. Everyone's goal in business is to make money. The following four blog posts will help you address your menu and offer ways to increase profitability. These posts also make suggestions that will help you avoid the pitfalls that many owners find themselves in. Whether you own a quick service restaurant, fast casual or dine-in, the development of an optimal menu is equally important.
Should you not have the time to read all of these in one sitting, I would suggest bookmarking this blog. My hope is that me telling you that these entries will help you make/save money will be enough to catch your attention.
How to increase profit through menu engineering
What would you rather order a juicy, marinated fire-grilled chicken filet or a plain chicken breast? Do you scan the menu prices from top to bottom and choose your dish based on price? Are your cheap staples like burgers and sandwiches occupying a prominent area of your menu because they are popular? Have you considered if they are giving you the highest margins?
These are all common questions and concerns when you analyze and engineer your menu for profitability.
Menu engineering has been around since the early 80's and is defined as the process of selecting, costing, pricing and evaluating all of your menu items to ensure your offerings are contributing to bottom line dollars – not food cost percentages. Let's face it; you take money to the bank, not percentages!
Think of it like this. A customer comes in and wants a recommendation. Are you going to push your penne arrabiata for $10 (your cost $2) or your Steak and Frites for $20 (your cost $8)?  If you were looking at food costs, you would push the pasta, as the food costs are 20 per cent versus 40 per cent for the steak. However, if you are looking at contribution margins, the steak will contribute $12 to gross revenue while the pasta only contributes $8.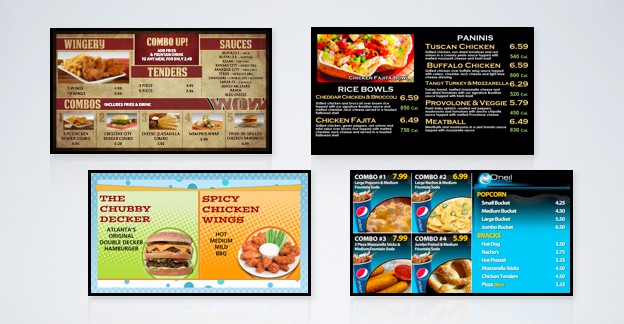 Getting started with your menu makeover
A "menu makeover" is the strategy of maximizing the profitability and effectiveness of your number one sales tool – the menu – by selling the best money-making menu items while providing great customer satisfaction.
Consider your menu as the brochure to communicate what you have to sell and how you would like to influence your customer's decisions.
Considering a menu makeover? Here are some key considerations:
Frequency: When did you last revise your menu? It is ideal to have a thorough review of your menu and sales mix every six months.
Top 10 analysis: The top priority when considering a menu makeover is a menu mix analysis – especially of your top 10 best overall-selling items, analyzed by menu category (starters, main items, desserts, beverages etc.).
By menu section, to define what are the most profitable menu items, answer the following:
What is the profit margin?
What is the food cost mix? (The cost of all menu items sold divided by the total revenue of the combined top 10 items)
Have you managed the best way to shop smart, price smart and sell smart?
Note: don't forget your features and specials in the analysis of the overall picture!
Eight rules to creating a menu for recession-stricken customers
Everyone in the restaurant industry knows that your menu is your most important marketing tool. What's on your menu – whether it's online, a brochure in the mail or regular foot traffic – will either convince potential customers to walk into your restaurant … or keep walking.
But before you rip up your existing menu and send a new one to the printers, take the time to research what your customers have been eating and drinking at your restaurant in the past few months, and see if there have been any significant changes in what they have been ordering since the recession started.
You might notice that your $30.00 steak entrée is not selling as well as it used to, or that your $4.00 bowl of soup is suddenly a lot more popular.  Now that our economy isn't faring so well, customers are tightening their purse strings and paying a lot more attention to menu prices.
Here are a few pointers to consider before you reengineer your menu to cater to your recession-stricken customers:
 1.       Offer more affordable appetizer options
Customers are probably more inclined to skip ordering an appetizer and move straight to an entrée in order to save money – but they might be convinced to select an appetizer if there were something on the menu that was less than $5.00.
Consider offering items that have relatively low food cost like onion rings, a small bowl of homemade soup, a half order of chicken wings or nachos, etc.
Eight do's and don'ts for menus
It's a well-known fact in the restaurant and foodservice industry that your menu is your most effective marketing tool. Your menu not only needs to be interesting enough to draw customers into your operation, but it also needs to create opportunities for you to get those customers to spend as much as possible.
Don't think of your menu as simply a pricelist that you can type up and print on your computer at home. Your menu needs to attract attention, live up to your brand name, sell your most profitable items, and upsell extra items.
Here are a few guidelines to follow when developing or revamping your menu:
 1.       Do figure out which menu items are your top-sellers
Keep track of what your customers order most. Is that menu item also your most profitable item? Or is it your least profitable item? Figure out which menu items will generate the most profit for your operation, and feature that item prominently on your menu by using borders or highlight boxes, or make it your signature dish. Use photos and write mouthwatering descriptions to sell your food and drinks.
If you are reading this I am assuming that you made it through the four articles, which is great!  I hope you were able to snag at least a few takeaways that you'll be able to apply to your restaurant.
Is there something that you have done with your menu that has benefited your restaurant? Something that wasn't mentioned in any of the posts?  We'd love to hear it.  Tell us all about it here or give us a call today at 888-235-2579!