June 27, 2013 Long Island, NY – Origin Display Group Inc., a leading supplier of indoor, outdoor, and digital menu boards is excited to announce their plans for an aggressive business expansion in to various markets and verticals within the next 3-6 months.  With sound footing in the quick-service restaurant industry, Origin has been strategizing and planning their plunge in to other areas for the better part of a year.
Founded by partners Mike Lella and Vic Pereira in 2009, Origin Display Group initially went to market solely as a digital menu board company.  Soon thereafter they developed a broader line of products mostly in an effort to suit more prospective clients.  Mike Lella explains, "At that time, and still today, we see more and more businesses going the route of digital.  With that said, if you take a sample of 10 people that are interested in doing digital, it ends up being palatable for 2-3 of them – for one reason or another.  That leaves 7-8 businesses that still require a more traditional solution."  To provide credence to this point, Origin Displays has since developed several hundred clients across the United States and Canada providing multiple products and services.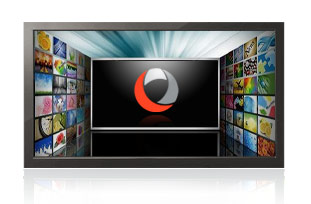 Now at another crossroad in their business, Mike and Vic, along with the input of business consultants, have identified key areas for growth.  This plan will be executed by a combination of start-up and acquisition.  By implementing these steps they are confident that their business will reach the next level.  They also believe that this growth is critical to remain relevant and accessible in the ever-changing business world.
Origin Displays' Partner, Mike Lella, elaborates on the expansion:  "We are certainly not reinventing the wheel here.  Over the last couple of years we have been fortunate that our marketing strategies have reached the people we are aiming for.  The flip side to that is there are a lot more people to reach.  What we are looking to do is take our core competencies and expertise and apply it in a way that meets more needs.  This means new businesses are being developed, more capabilities are being added and more people will be able to find us to experience our superior service and high-quality products.  When these business expansions are revealed in the next couple of months, it is going to be an exciting time for everyone!"
Contact Origin Displays here to find out more about this business expansion!