In order to help you stay up-to-date on what's going on in the restaurant industry, we have dedicated this week's blog to scouring the QSR Magazine, Fast Casual Magazine and Digital Signage Today's of the world to provide you with what we see as some of the most interesting and recent industry news.  A lot of times, reading articles like the ones below can help take your mind to areas you had never considered for your own concept.  Take a read, our hope is that you'll get some takeaways.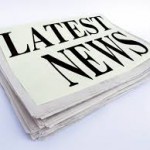 Ice Cream Chain Scooping Up Digital Signage:
The Carvel ice cream franchise is marking its 80th anniversary this year with new products and birthday promotions planned throughout the summer — and it has also unveiled a new "shoppe" design featuring digital signage menu boards.
Carvel President Scott Colwell calls the new design "modern and inviting" with features such as new dipping cabinets and a toppings bar, as well as a large display area for the brand's ice cream cakes.
"We have also added digital menu boards so guests can easily see our broad variety of treats," he said. "The digital board has motion so it stands out compared to static signage, drawing more attention on items we are promoting along with other key brand messaging."
Tropical Smoothie Cafe Commits $20 Million to Franchisee Financing 
Tropical Smoothie Café, with the backing of private equity firm BIP Capital, has launched a financing program to help existing franchisees open additional restaurants nationwide by providing up to $20 million in loans.
The Franchisee Financing Program provides qualified existing franchisees with loans to cover 80 percent of store development costs including franchise fees, equipment, signage and other expenses related to opening.
The company has already approved more than $2.5 million through the program.
In June the first two cafes opened under the program, one in Melbourne, Fla., and the other in Syosset, N.Y.
Wendy's Testing Build-Your-Own Sandwich Program:
Wendy's is testing a build-your-own sandwich program, a move that could nudge the company even closer to its goal of competing more with the fast-casual segment.
The trial launched at two restaurants in Columbus, Ohio, near Wendy's headquarters. These units were also the first to be rebuilt with the company's modern design.
"It's an early [operational] test," says Wendy's spokesman Bob Bertini, who declined to give additional details. "We're always looking at a variety of things, from menu offerings to equipment to technology to customer enhancement. Many of these approaches are changed [during testing] or never adopted."
Turning Social Media "Like" in to Restaurant Traffic:
If you can get all of your regular customers to come into your restaurant just one more time a year, and spend a little more for just one more meal, it will make a big difference in your business. That's why getting your regular customers involved in your social media strategy is the key to success, according to Katrina Padron, CEO of Padron Social Marketing.
Padron offered tips on how to strengthen your fan base and attract new guests via social channels during a webinar Wednesday sponsored by the National Restaurant Association.
Getting your loyal guests involved
One of the best ways to get regulars involved in your social media strategy is to leverage photography sharing.
"How many times have you seen diners snapping pictures of their food, their friends? They are taking pictures and posting them – generally to Instagram," Padron said.
With all the emails, tweets, articles, etc that get put in front of us everyday it is so easy to miss some insightful reads.  Are there any that you suggest we check out?  Please leave the link below, or email us at info@origindisplays.com   888-235-2579