Gone are the days of pulling out the phone book, looking through the yellow pages and trying to find what you are looking for. The masses are taking to yahoo, bing and mostly Google to search for the goods, services or information they want. When it comes to menu boards and all other ancillary signage this process can be both easy and difficult.  Why is that the case?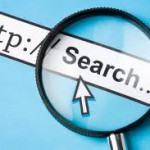 Well, if you Google "menu boards" you will find what you seek, however the companies towards the top have had a stranglehold on these positions for a while but have done very little recently to further bolster their product line, modernize their existing products or even enlighten their customers with up-to-date trends. They simply prey on the lazy consumer who finds them first. So it is "easy" because they are simple to find but "difficult" because there is likely better that will require a few more searches. With that said, I'll do my best to provide some simple suggestions and keywords (some long-tail) that will help you find what you are truly looking for.
Keywords:
Menu boards-  menu boards for restaurants, restaurant menu boards, menu display board, quick-service menu boards, menu signs, indoor menu boards, outdoor menu boards, light box, backlit menu boards, illuminated menu boards, non-illuminated menu boards, magnetic menu boards, custom menu boards, menu board system, menu board package, menu board solution, menu board signs, menu board displays, menu boards for sale, food menu boards
Drive-thru menu boards- drive thru, drive-thru, drive through, drive-through, drive-thru menu boards, drive-thru menu board systems, drive-thru menu sign, drive-thru main units, drive-thru wings, drive-thru topper, drive-thru appendage, drive-thru presell boards, presell menu boards, outdoor menu board, drive-thru accessories, drive-thru canopy, drive-thru clearance bar, drive-thru canopies, drive-thru speaker post
Drive-thru communications- drive-thru headsets, headsets, all-in-one headset, belt-pac head set, drive-thru all-in-one, drive-thru belt pac, drive-thru speaker, drive-thru microphone, drive-thru communication system, communication system for drive-thru, communications, drive-thru speaker and microphone
Digital menu boards- digital menus, digital menu board, LED menu boards, TV menu boards, digital signage for restaurant, electronic menu boards, digital signage software, digital menu board software, digital signage
Other- banners, posters for restaurants, snap-frame graphic holders, graphics for restaurant, menu board design, dimensional signs, display signage, signs for restaurants, etc…
Tips:
- When searching, check out "images" for pictures of what you are looking for. If you find something you like "visit page" and you may have found your answer
- Look past the first page of the search results. There are a lot of good companies that just haven't made it to the top or are product and service driven but not SEO savvy
- Spend 45 minutes plus and collect a list of 3-5 companies that interest you.  Make some calls and ask the right questions.
Have you found any other key words successful in your searches?  If so, we'd love to hear them.  info@origindisplays.com | 888-235-2579