As much as 70% of the typical QSR's revenue is generated via the drive-thru lanes, which is why forward-thinking management will want to install digital Drive-Thru Menu Boards.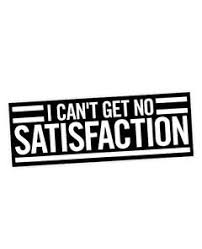 The preferred mode of communication for your most valuable customers, the Millennials, is their digital smartphones. They will feel far more at home with modern, bright, incisive Digital Signage Displays than they ever could with the old, drab and backward painted and printed signage deployed by your competition.
Avoiding Mistakes. What can be a bigger all around inconvenience for everyone than a mistaken drive-thru order? Your staff's time is taken up correcting the order, and the wait-times for other customers become longer. Frustration levels are increased for everyone and profitability suffers.
By employing Digital Signage Solutions, you have two ways to avoid this hassle. You can set aside a portion of the drive-thru's Digital Menu Board for order entry and order confirmation, and avoid dealing with tenuous voice communications. Alternatively, you have the option of installing a separate order entry board. This latter method will allow you to not only avoid sacrificing any of your outdoor Digital Sign Board's precious menu display area, but you will also avoid the necessity of locating your outdoor Digital Display Signage within an arm's reach of the drive-thru lane itself.
Customers Prefer Doing Business Digitally, and there is research to prove that more than three-quarters of customers feel strongly about it. In fact, studies confirm that almost two-thirds of QSR customers consider the presence or absence of digital ordering as a critical factor when deciding about where to eat.
Adjustments can be Made so much more Easily with Digital Drive-Thru Menu Boards. If you want to advertise a new item or a one-time special, you can do so with a few clicks of your laptop's keyboard, or through a smartphone app. Try making quick changes to painted or printed Restaurant Menu Boards on a cold, windy winter's day! With a drive-thru lane that utilizes Digital Displays, you can quickly drop the prices on cold day fares like hot chocolate and the public will know about it, and your revenues will soar.
Origin Display Group | originmenuboards.com | origindigitalsignage.com | 888-235-2579
Gary Elinoff