With the end of Halloween and the days getting colder, it's time to take a look back at what October brought us in the digital signage industry, from aquarium displays to market projections.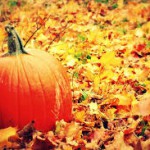 OdySea Aquarium: One of the most exciting aspects of digital signage is its ability to bring often inaccessible parts of the world directly to you, and that's certainly what's happening at OdySea Aquarium in Arizona. In addition to its two million gallons of actual animal habitats, guests can now enjoy such digital immersion experiences as live shark-cams in high definition.
Mariott Hotels: The hotel chain has upgraded its service at a location in Charlotte, NC, where it has installed video walls in the fitness room and improved the hotel experience in a variety of other ways.
NASA simulators: A new frontier in astronaut training has appeared, and it's powerful. Touchscreen simulators have now been incorporated into the training of astronauts headed for the International Space Station. The new simulators will allow astronauts to get a more concrete idea of what they will be facing when they go into space.
Sign & LED China: This is September news, but it took a while to hit the news circuits—a combined signage and LED exhibition in Shanghai concluded on September 22nd. The exhibition included over a thousand trade exhibitors and hosted buyers from all over the world. Thanks to the many overseas buyers, the exhibition is an important way for Chinese companies to seek out export opportunities.
Market projections:  A new study has been released by Grand View Research Inc., and it shows some exciting prospects in the digital signage industry.  Most notably, it predicts that the digital signage market will be worth 29 billion dollars by 2024, less than a decade from now.
It's been a great month, and we're looking forward to many more!
Origin Display Group | originmenuboards.com | origindigitalsignage.com | 888-235-2579