The major portion of the typical QSR's revenue today is generated in the drive-thru lane. But despite this indisputable fact, QSR management is devoting the lion's share of upgrading and investment in the dining room.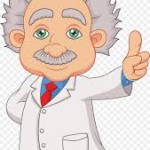 Why? Perhaps it's the same reason that all of us, QSR management or not, spend more money on our home's interior than we do on our lawns and driveways. It makes sense at home, but it's counterproductive if we're running a quick service restaurant.
What do QSR Customers Want?
Customers want to come to our establishments to eat, not to wait in line. So, yes, speed is important, but it's not the only thing. Surprisingly, it isn't even the main thing. What your customers want, more than anything else, is for their orders to be heard and understood, and to get exactly what they order. That, more than anything else, will make a first-timer into a regular, and to keep your regulars coming back for more.
Communicating with your Drive-Thru Customers
Nothing does a better job of making your customers heard and understood than solid communication based on a top-of-the-line drive-thru headset system. It's been reported that headset systems based on modern echo-cancelling and noise-reduction technology can reduce miscommunication by almost 50%. This will also have a secondary result of improving speed and throughput
Outdoor Digital Menu Boards
These indispensable devices are where the first contact is made with the customer. The first step in giving customers what they want and moving them quickly through the queue is to realize that most of your customers already know what they want before they cross your threshold. That's why the menu should be simple, well organized, and allow the customer to easily find what she wants. The great efficacy of digital signage is that you can change your message instantly, and as often as you need to. On a cold, raw day customers won't want lemonade – they'll want hot chocolate. Likewise, at 7 a.m., they want coffee and pancakes or eggs, not cheeseburgers or burritos, as they will at 5 p.m.
Quality drive-thru headsets and digital displays do not come cheaply. But, a well-planned system will quickly pay for itself, and then watch your bottom line soar.
Origin Display Group | originmenuboards.com | origindigitalsignage.com | 888-235-2579
Gary Elinoff