When we come in to contact with new customers we quickly establish their needs from a design perspective. Some already have this aspect completed when we engage, others require design work from the bottom up, there are those who have a website or take-out menu to draw inspiration from and then there is the collection of people who have a vision but require a more involved diagnostic on how to get from ideas/thoughts/plans to implementation.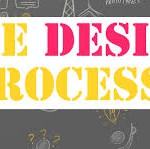 This entry will focus on the people who find themselves in the latter scenario and  the four (4) step process that we take our clients through.  It is important to note that our strength is not in defining a marketing strategy for our customers, but learning of their objectives and goals and helping them better execute and reach the heights they are looking to achieve.  We liken this to building a custom house until we have determined the exact needs & requirements from our clients (defined in steps 1 and 2) we cannot accurately evaluate the scope of work for steps 3 and 4.
1- Discovery Phase                                                                                         
Review current menu board system(s)
How it came to be
Reason(s) for analysis
Identify strengths & weaknesses
Discuss current company objectives and short/long term strategies
Company mindset
Assess goals
Review menu offerings
Signature items
Profitable/Non-profitable items
Combination analysis
Product mix
Competition Research
Compare/contrast direct competitors
Footprint & ordering flow analysis
Survey customer ordering behavior
Review layout(s) of restaurants
Analyze customer ordering flow
 2- Assessment                                                                                                
Detailed findings report
Digest Discovery Phase conclusions in formal report
Recommendations
Costs associated with Next Steps (Structural Menu Board Layout & Menu Board Design)
3- Structural Menu Board Layout                                                               
Diagram layout
Organize menu items
Distinguish zones for menu items, groups, and pictures
Place products in predefined areas
Dimensions
Blurb Explanations
Description & reasoning for product placement
4- Menu Board Design                                                                                  
Illustrate look & feel
Provide concepts with varying design elements

Will be a portion of drive-thru menu & indoor menu
Reflective of corporate brand guidelines
Add design elements to approved structural layout
Typography
Graphics, logo, pictures
Branding
Colors
Gradients, watermarks
Dimensions
Provide full redesign of indoor & outdoor menu boards
Upon approval of concept
Revisions
As you can see, this isn't your prototypical "call up a sign company and get the same-ish regurgitated design layout" way of doing things.  Nor is it the custom design work you'd get with the cost of the system.  This is an exhaustive approach that yields data that should provide the customer with an unwavering conviction in the direction to go in design.  I will say that this isn't for everyone. In fact, this is applicable to a lesser amount of the sum.  The reason?  Budget. There are a lot of hours invested in working towards a clearly defined path.
If this blog does anything, it should provide you with some tools and ideas to accomplish some of this on your own.  But remember, this is nothing without a strategy in mind.
What are your thoughts? Do you think there should be an extra step or two? Please share your thoughts below or email us at info@origindisplays.com | 888-235-2579