One of the key factors promoting the adoption of Digital Displays by QSR executives is the ability for the central office to control exactly what appears on all of their Restaurant Menu Boards.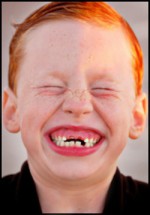 This includes not only the menu and prices, but also entertainment and advertising, and because it is done over the internet, it can be done instantly, from anywhere, by anyone who is properly credentialed. This greatly reduces the time, trouble and cost associated with ensuring compliance with all requirements system-wide.
Each Customer is Unique and a modern Digital System can capture that customer's individuality to your advantage, and to his. Is he a vegetarian? Is he concerned with calories? Perhaps he has allergies to certain foods or has other special preferences. Those preferences and requirements can be captured by a smartphone app, and when he arrives, that app can be used to optimize the choices presented to him on the Restaurant Menu Board when it is triggered by that app. Why offer the fish sandwich to someone who hates fish? The customer is only presented with options that jive with her needs and tastes, and that makes for a shorter, more streamlined menu. The customer will get through the order process more quickly, and your throughput will soar!
Digital Displays can reduce waste because they can be directly linked not only to the POS system for prices but also to inventory management. Perhaps it's a cold day, and customer interest in salads is waning, and you may end up having to discard them at the end of the day when they are no longer salable. The computerized intelligence inherent in a modern Digital Menus will be able to detect the problem and can be pre-programmed to offer the salads at a discount, and you end up not having to waste valuable inventory.
Similarly, Digital menu boards can offer the right type of food at the right time of the day. If you have separate menus offered for different times of the day, why cause confusion, and perhaps unhappiness, by allowing your customers to see eggs on the menu when they are no longer available?
Origin Display Group | originmenuboards.com | origindigitalsignage.com | 888-235-2579
Gary Elinoff