When you think about Drive Thru Headsets, you think comfort. After all, if your employees aren't comfortable, they won't be happy, which can lead to poor performance and high turnover. But, comfort is only one side of the coin – the other is durability.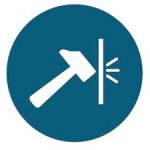 Headset Downtime Costs Money
Headset durability is an absolute must, because these devices are in use for the entire time that your establishment is open, and they must be able to stand up to the wear and tear that is an inevitable part of the busy QSR environment. Drive-thru headsets are not cheap to repair, and over time the costs can easily run into four figures.
You can purchase warranties, but that doesn't eliminate the hassle of contacting the vendor to invoke them. You can keep a few extra on hand, but they never seem to be there when they're needed, and until you can remember where they are stashed and retrieve them, the employee whose job depends on their use is essentially hamstrung. Your Drive-Thru Communications are disrupted, wait times soar, throughput drops, and you end up with frustrated staff and some very unhappy customers.
How Drive-Thru Headsets Fail
The first thing to consider is the environment the headset has to function in. There will be spills, grease, and the devices will surely be subjected to all types of mechanical shock. The headband must be able to rotate fully and repeatedly, the microphone boom must be sturdy, and the internal components must be able to withstand the seepage of water that will almost certainly occur.
The biggest mistake that management can make with Drive Thru Headsets is to think of them in the same terms that apply to a headset that goes with your office computer or your home music system. While the QSR environment may not be a hostile place for human employees, it most certainly is for almost any electronic device. Considering how the success of your establishment depends on these devices working properly and consistently, this is no place to substitute low price for high durability.
Origin Display Group | originmenuboards.com | origindigitalsignage.com | 888-235-2579
Gary Elinoff