You've made the investment in drive-thru Digital Signage, and you're already reaping some early benefits. You can now effortlessly day-part your message to your customers, and instantly change your menu depending on the time of day, the day of the week or even the weather.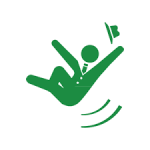 No more trips to the printer and detailing your staff members to the unpleasant task of manually changing painted or printed signs. But that's only the beginning because there are still more benefits to gain from drive-thru lane Digital Signs.
Video Sells
There's no doubt about it, people are more attracted to videos than they are too static images. Videos, impossible with pained or printed signs, can easily be incorporated into drive-thru Digital Menus. Videos are eye-catching and will direct your customer's attention away from any other concern other than your drive-thru Digital Menu Boards, and to the decision as to which of your delicious offerings that she wants for her meal. But, don't overdo it. Make sure you don't add so much video content that not enough board real estate is left over for displaying all your best sellers. And studies show that customers will direct their greatest attention to the very center of your drive-thru Digital Displays, so be sure to place your biggest revenue generators, and the new items you want to introduce, into that important sweet spot.
Update your Drive-Thru Digital Signs
Some management makes the opposite type of mistake. After going thru the considerable expense, in both time and money, that acquiring and setting up Digital Signage entails, they tend to sit back on their laurels and neglect to give their new sales tool the attention needed to get the most out of it. The most common error is to not remove limited time offers from your drive-thru Digital Signage when they are no longer available. What a sure way to not only disappoint customers but to actually anger them. This bad situation can be eliminated with a few strokes of your keyboard with modern Digital Menu Boards.
Origin Display Group | originmenuboards.com | origindigitalsignage.com | 888-235-2579
Gary Elinoff